How To Reset Speed Queen Washer (Solved)
Your Speed Queen washer can sometimes get irritating if you observe an error code that wouldn't just clear.
If you're experiencing issues with your Speed Queen washing machine, resetting it may be a simple solution. 
Tempering wrongly with the settings may cause your washer to misbehave and a reset can clear any error codes or restore your washer to its default settings. 
Here is how to reset Speed Queen washer:
Modern speed Queen washing machine models have a reset button on the control panel that can be used to reset it with a click. To reset a Speed Queen washer without a reset button, turn it off, wait for 5 minutes, and turn the washer back on to reset it.
In this article, we will explain how to reset your Speed Queen washer and get it back to working properly.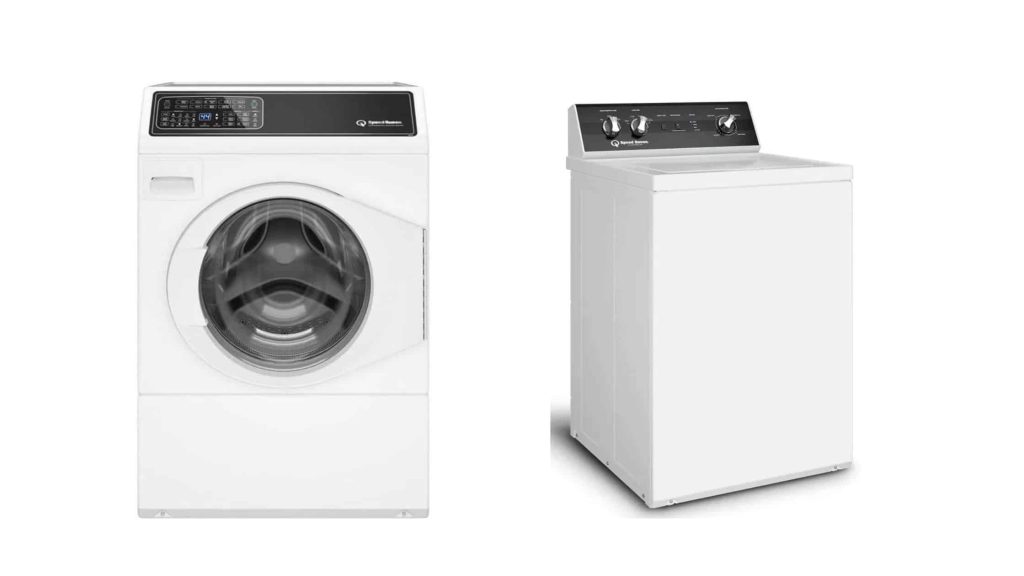 Speed queen washing machine reset button
You may have heard that Speed Queen washing machine has a reset button that can be used to clear error codes with a tap.
Older model speed Queen washers do not have a reset button. However, advanced and modern washers have a reset button that is located on the control panel.
So whether there is a reset button on the Speed Queen washer or not depends on the model at hand. 
How to reset a Speed Queen washing machine
Since some Speed Queen washers do not feature a reset button on the display panel, you may be wondering how you can reset it when the need arises. 
Resetting your Speed Queen washer is easy. 
Here are the steps to reset your Speed Queen washer:
NB: This reset method applies to how to reset Speed Queen commercial washer.
Turn off washer and unplug the power supply
Wait for a minimum of 10 minutes and plug washer back
Turn on the washer and it should reset
When should you reset Speed Queen washing machine
There are a few reasons why you may need to reset your Speed Queen washing machine, including. 
Resetting your Speed Queen washer can fix a lot of problems on your washer.
Below are some of the reasons why you may reset your washing machine.
1. Error Codes: If your machine is displaying an error code, a reset may clear the code and allow the machine to function properly again.
2. Machine Malfunction: If your machine is not functioning properly, such as not filling with water or not draining, a reset may restore it to its default settings and fix the problem.
3. Lost settings: If you have changed settings on the machine and want to go back to the default setting.
4. Power Outage: If the power goes out while the machine is in use, a reset may be necessary to clear any errors and restore the machine to its normal functioning.
Resetting may erase any saved settings or preferences so always make sure to take note of any preferred settings.
Some status lights flashing on Speed Queen washer
Sometimes you may find that some status lights on the display panel keep flashing and you wonder why.
When some status lights start blinking, it means that your washer is about to indicate an error.
The flashes repeat with a pause between and the sequence repeats again. Refer to your user manual for the meaning of the error code displayed.
All status lights blinking on Speed Queen
It is usually unclear why all the status lights flash but this can be fixed easily.
Simply unplug your washer from the power supply for about 30 seconds and plug in back. The flashlights may stop otherwise try resetting your washer as described above.
Check out other helpful articles on our blog: