Where Are LG washing machines Made? (All You Need To Know)
LG washing machines are one of the most preferred options for many. 
If you are someone who ties the quality of a device to the country where they are made, you may be wondering where LG washing machines are made.
Well, if that is the case, you have stumbled on the right article. 
LG is a South Korean brand established on January 5, 1947, in Busan, South Korea.
Although LG is a brand originally from South Korea, it doesn't mean LG washing machines are only made in South Korea.
Here is where LG washing machines are made:
LG washing machines are originally from South Korea but are made in different countries across the globe with the same quality namely South Korea, the United States, Russia, Poland, China, Egypt, India, India, Thailand, Mexico, and Vietnam.
In this article, we are going to discuss all the places where LG has manufacturing plants that produce LG washing machines. 
Where are LG washing machines made?
LG washing machines are made in several LG factories all over the world.
LG Electronics has factories in North, south, and Central America, Europe, Asia, Africa, the middle east, and Russia where washing machines and other Lg appliances such as fridges and televisions are made. 
Below is a detailed list of the various places where LG washing machines are manufactured.
LG washing machine factory in South Korea
Knowing that LG is a South Korean brand, it comes as no surprise that LG makes a chunk of its washing machines in South Korea. 
LG Electronics has several factories in South Korea where various appliances are manufactured. 
They have manufacturing plants across the country with the major production area located in Changwon, about 300 kilometers southeast of the country's capital, Seoul. 
The Changwon factory produces washing machines, clothes dryers, fridges, dishwashers, and other home appliances. 
Not so long ago, the company invested a sum of around US$681 million in automating the production process using robots, Artificial Intelligence, and machine learning; The name LG Smart Park has been given to the factory to signify the foundation of its establishment. 
The Korea factories primarily serve the Asian market and to some extent the Australian market, Europe, Africa, and other markets.
LG factory in the United States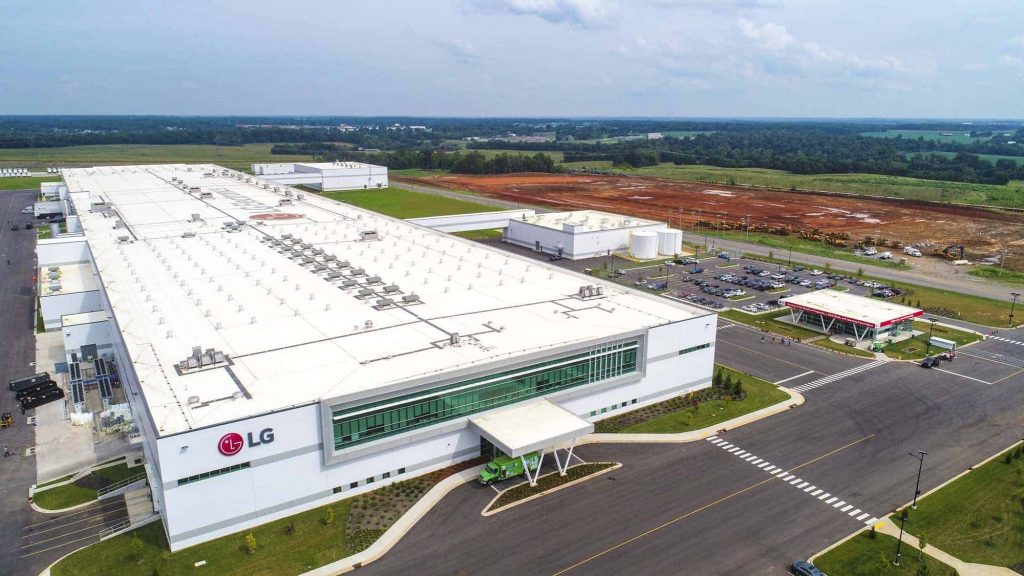 In 2019, LG Electronics opened one of its largest manufacturing plants in Clarksville, Tennessee, in the united states of America. 
It was the first LG washing machine plant in the United States.
A highly sophisticated 1 million square foot establishment seated on a 310-acre land. 
The factory features a central utility area and support buildings including a materials and appliances warehouse. 
It also features a shipping and receiving area, utility support, a recycling center, and an information center for guests. 
LG washing machine factory in China
LG washing machines are also manufactured and assembled in Hongkong and other parts of China like Tianjin and Qingdao cities. 
China is one of the largest production sites for LG appliances.
Washing machines made in LG factories in China mostly stay within the country serving local market demands. 
However, some products and parts do get shipped to other places in the world such as Africa, the US, and Asia.
LG washing machine factory in Mexico
Mexico has 3 large manufacturing plants for LG Electronics that are there to cater mainly for the demands of the west.
The factories have been serving the North and South American markets for years until the Clarksville, Tennessee plant was opened.
The biggest of the three factories is located in Monterrey while the other two manufacturing plants are located in Mexicali and Reynosa. 
Read also: Why do girls sit on washing machines?
LG washing machine factory in Russia
A large number of LG appliances including LG washing machines is manufactured in Russia.
The first LG factory in Russia was launched in 2006, and tens of thousands of appliances have been produced since. 
LG Appliances made in Russia aren't only made for Russia but are supplied to other countries in Eastern Europe and Asia. 
LG washing machine factory in Poland
LG appliances are manufactured in the city of Wroclaw in Poland. 
The factory produces washing machines and supplies to countries in Europe. 
In 2011, the factory was expanded to increase production within Europe.
Currently, the Poland factory produces more than a million washers annually. 
LG washing machine factory in the Philippines
As is well known, a lot of global companies have either established manufacturing plants in the Philippines or have plans to. 
LG has a factory that produces washing machines in the city of Manila. 
Aside from that, there's a factory in Pateros and San Juan where washing machine components are made. 
Read also: Where Are Whirlpool Washers Made? (All You Need To Know)
LG washing machine factory in India
LG washing machines are one of the most popular washing machine brands in India. 
It is therefore of no surprise that a large quantity of LG washers Indians use are made in India. 
LG set up one of its biggest plants in India located at Plot No 51, Udyog Vihar, Greater Noida, District –Gautam Budha Nagar (Uttar Pradesh) near Delhi. 
This plant is a manufacturing hub for washing machines, washers, and other LG appliances. 
The factory supplies about 90% to meet local demands whiles the remaining about 10% ships to the middle east and Africa. 
LG washing machine factory in Egypt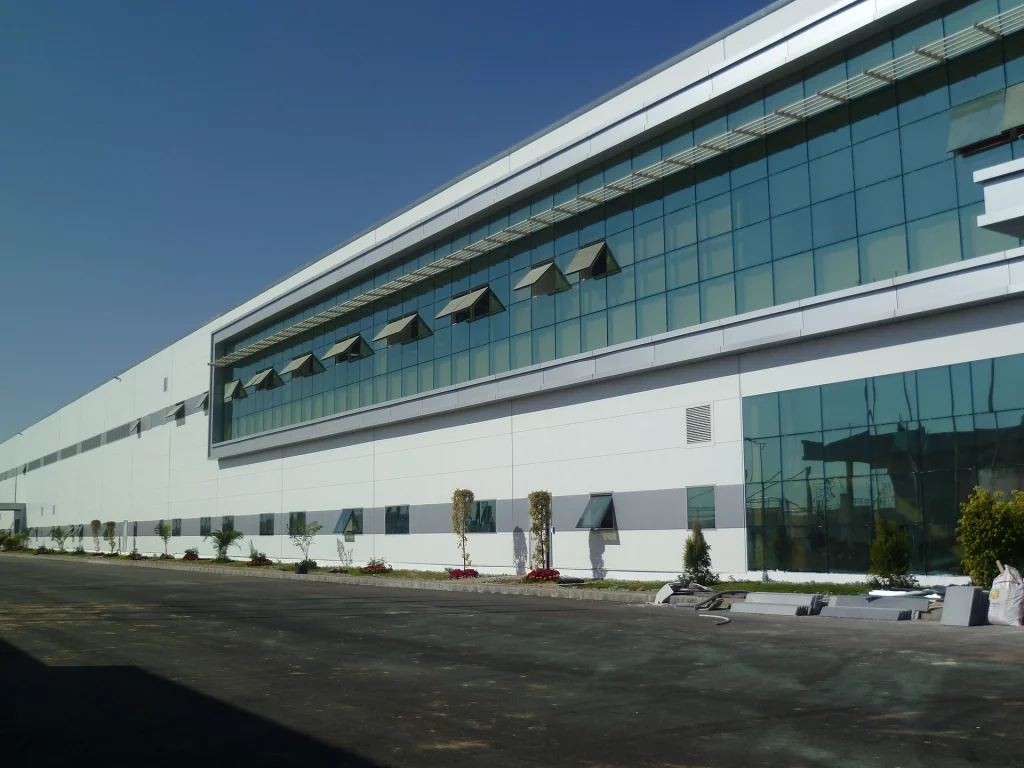 In July 2017 LG inaugurated a new factory in the heart of Egypt, Cairo. 
The factory produces 87,000 electronic washers annually, 56,000 of which are exported. 
This factory supplies a great portion of the African market. 
LG washing machine factory in Vietnam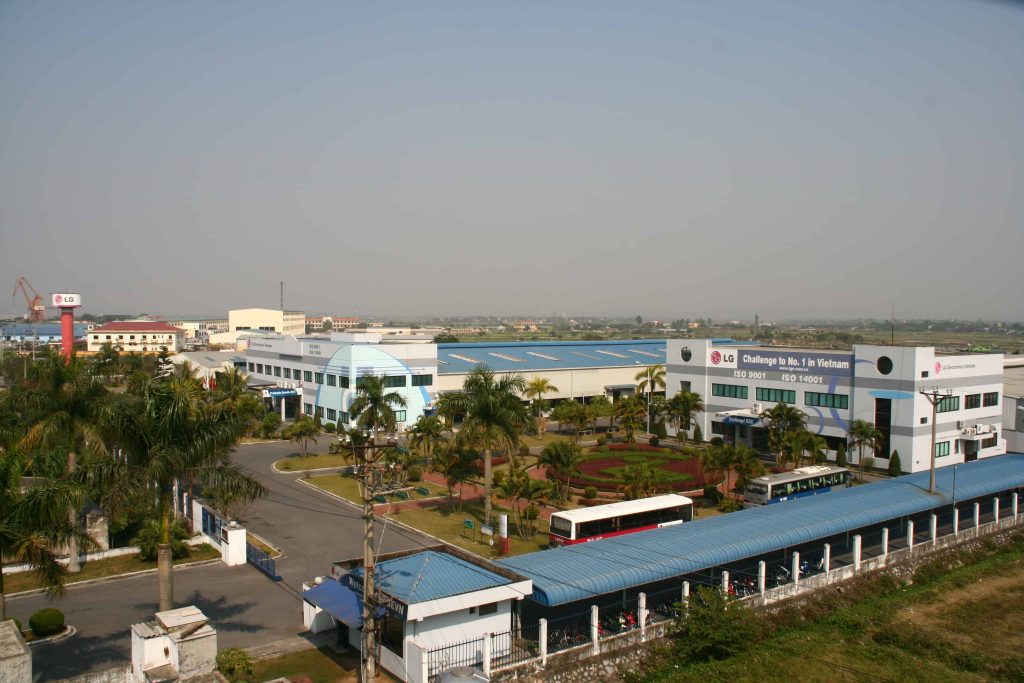 Due to the ever-increasing demand for LG appliances, LG has established a plant in Vietnam for the manufacture of washing machines and other electronics.
Related Article: Where Are Miele Washing Machines Made? (All The Details)
The factory is located in Haiphong a major port city in northeastern Vietnam.
Are LG washing machines good?
Without mincing words, LG washing machines are probably one of the best you can find on the market, if not the best. 
We have personally used LG washing machines for several years with no issues at all. 
LG has one of the best customer care services in the world and they hold their customers in high esteem.
They have both front-load and top-load washer options to suit your convenience. 
Amongst the several complaints and assistance requests we get regarding washing machines, LG washing machines hardly come up or get fixed easily. 
So if you're looking for a stress-free washer, and you're considering going for an LG washing machine, we would say, go for it.
Final Thoughts- Where are LG washing machines made?
As detailed in this article, LG washing machines aren't made in just one location. 
There is a high demand for LG appliances and the company has established manufacturing plants at strategic locations to be able to meet demands. 
LG ensures maximum quality control and assurance during production, irrespective of the location of the manufacturing plant. 
So you rest assured of having the same quality LG washing machine no matter where it was manufactured.
References:
LG washing machine plant in the United States
LG washing machine plants in Egypt