Do washing machines always have water in them? (Answered)
It's okay to be concerned when you find something unusual in your washing machine. For instance, you have drained the water out of your washing machine after doing the laundry but there still remains water inside your tup or drum. 
You're thinking, is this normal at all, or is there a problem somewhere?
Here's the straight answer to whether washing machines always have water in them:
Yes, there is always a little water under your washing machine drum after doing laundry. This is because after the washing machine pump pumps out water, there is always some water left in the drain line which falls back into the tub and levels out. High levels of this water may be problematic and will need to be checked.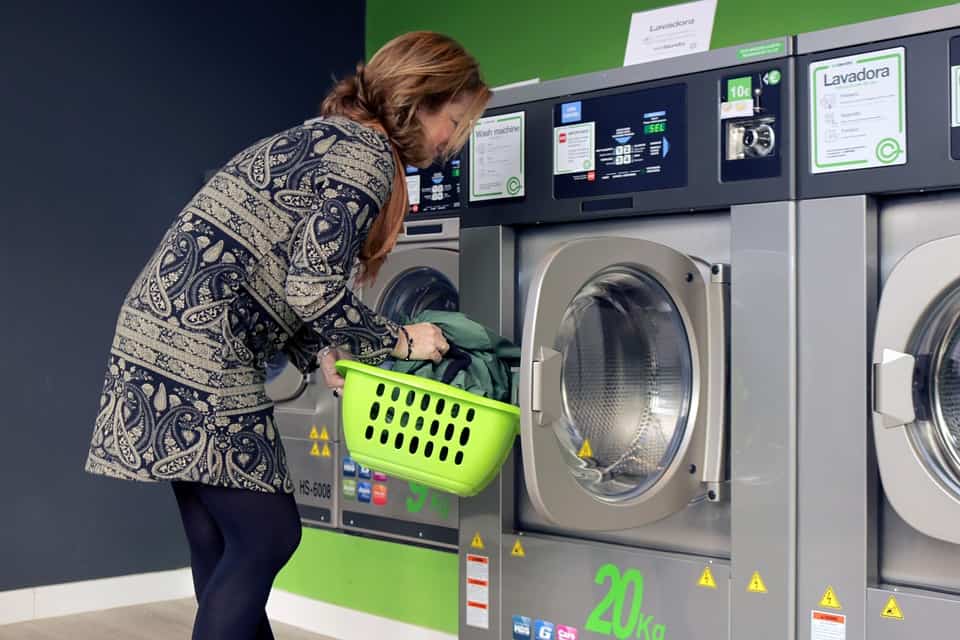 Are new washers supposed to have water in them?
It is perfectly normal for new washing machines to have water in them. A new washing machine may have some water in it because new washers are usually tested by the manufacturer before they are shipped to your location.
It is possible that after testing, the water that remains in the washer will linger till it finally reaches you.
So no, it shouldn't be a cause for alarm when you buy a brand new washer and find some water or wetness in the drum or tub.
In fact, you should be glad, because the seller really did test the washer to make sure you received a perfectly working washing machine. 
Is it normal to have a little water in the bottom of a washing machine?
You may have observed some little water sitting in your washing machine tub after you have drained out the water.
It may be normal to have little water remaining in the washing machine tub.
It's usually nothing to panic about but if it persists, and probably starts to develop musty smells on your clothing anytime you do your laundry then you need to investigate further.
Read also: Are washing machines waterproof? (Here's what you should know)
What do you do if there is water in the washing machine?
A lot of people assume that the whole draining process in a washing machine is automated. So they tend to get worried when there remains some little waster in the tub.
In order for your washing machine to drain completely, your washing machine pump and drain line need to be working properly.
You may choose to ignore that little remaining water if it doesn't cause any bad odors before, during, and after your laundry.
If your machine develops a fault or you are moving it, then it's necessary you take your time to drain the water out completely.
Why doesn't my washing machine drain water completely?
Your washing machine not draining properly may sometimes be a headache to cope with. Like causing problems drying your clothes and giving undesirable smells to your clothes when left in the washing machine drum for long.
There could be several reasons why your washer doesn't drain completely.
Let's take a look at the three (4) most common reasons why your washer always has water sitting in it:
1. Faulty or entangled drain hose
If your drain hose is badly entangled with a lot of twists and turns, that can be a reason why water isn't draining efficiently from your washer.
So make sure that all your drain hoses are straightened to allow water to easily flow out to empty your washer.
Read also: Do all Samsung washers have filters? (Quick Answer)
2. Clogged drain hose
Sometimes during a washing cycle, little fabrics or lint may slip and find their way into places where it's not supposed to go.
When this happens, it clogs the drain hose preventing the free flow of water during draining.
When your washer isn't draining completely, check out if there are any obstructions blocking the free flow of water through the drain hose.
3. Slow draining
Your drain hose may not be completely clogged but may have some little blockages. A sign of this is that you may see water disappearing and then suddenly appearing again in your tub.
4. Broken pump
Sometimes it is not a faulty drain hose but a bad pump that needs to be replaced before your washer can drain properly.
Read also: Can You Manually fill An Automatic Whirlpool Washing Machine? (The Answer)
How do you remove water from a washing machine (Drain a washing machine manually)?
You may be excited to know that it's quite simple to fix the issue of your washing machine not draining completely. It's as simple as letting the drain hose and the force of gravity do all the hard parts of the work for you.
 You'll new some items listen below to do this:
Bucket
Screwdriver
Needle-nosed pliers
Sponge and towels
Clamp
Plumber's snake
Step 1- Turn off both power and water supply 
The first step is to power down your washing machine to prevent any electrical problems from popping up. If your washer has a power button, you need to switch it off and unplug your washer from the socket. 
Another precautionary measure is to turn off the cold and hot water supply. These will usually be the red and blue hoses connecting your washer to a tap on the wall.
To prevent your power cord from disturbing the process, duct tape it to the side of your washing machine so it doesn't interfere.
Step 2 Locate the drain hose at the back of your washing machine and also, the water supply hoses.
Turn to the back of your washer by pulling it away from the wall to get access to the drain hose. The drain hose is the component that transports waste water away from the washer with the aid of the pump. 
Now, check to see if the drain hose has any kinks or bends that are preventing the smooth flow of water. Straightening any bent parts of the hose may be the solution as wastewater now will be able to flow out easily. 
Tip: Always keep the drain hose at a level higher than that of your washer during this process, till you want to drain out the water. Failure to do this may end up wetting your whole space undesirably.
Step 3 Drain the water in your washer into a bucket
Now, to drain water from the hose, lower the hose into the bucket at a level below the level of the washer.
When the bucket gets full, pause by raising the hose again above the washer to stop the outflow and empty the bucket.
Repeat the same procedure till all the water drains out.
If you notice that despite there being water in the tub, there isn't a free flow of water in the hose, you may have blockages in the hose. You need to clear this.
Step 4 Unclog drain hose
Unclamp the drain hose from the bottom of the tub and inspect to see if there is any clogged piece of material.
If you see any clogs, use the plumber's snake to unclog them. Insert the tip of the coil into the hose till you reach the clogged material and then manually put pressure at the opposite end to remove the blockage.
Be careful as there could be an unexpected outflow of water as you unclog the drain hose.
Step 5 Access and assess the drain pump
Refer to your washing machine's user manual to determine where your drain pump is located. There are 3 possible places it may be situated. At the front, at the back, or even underneath your washing machine. 
Check to see if there are any clogs on the pump by removing the spring clamps. Clear any clogs you see using the needle-nosed pliers and fix them back. 
Another thing you should check to see is if the impeller is broken. That could also be a reason your pump isn't functioning well. You'll have to replace your pump if it's bad or get a technician to do that for you.
Read also: Do all Samsung washers have filters? (Quick Answer)
Step 6 Inspect your washing machine belts
A possible cause for your washer not draining properly could be broken belts. Refer to your user manual to locate the main belt and pump belt. If it's broken, you need to replace it. 
Step 7 Call a Specialist if the issue persists
If you have inspected and unclogged your drain hose and pump and you still can't figure out how and why the problem still persists, then you may consider consulting an appliance technician to assist you.
References