Why are washing machines wifi enabled? (And do I need one?)
Nowadays it's difficult to think of any machine that hasn't been in one way or another digitized to meet the fast-evolving world. 
You have probably heard or seen washing machines that have wifi connections and wondered what exactly a washing machine would need wifi for, and if at all it's anything to hop on to. They are called Smart washing machines.
Here is why washing machines are wifi enabled:
A smart (wi-fi-enabled) washing machine is one that can connect to your household wi-fi network in the same way that our phones, laptops, and other devices do. You don't need to be close to your washing machine before you can wash. You can sit in the comfort of your study or garden and set your washing machine remotely using an app on your phone or with the help of Alexa or Google Assistant.
Now, do you need a smart washing machine? Are the add-ons to a smart washer really necessary? 
Let's jump straight to the nitty-gritty of smart washing machines so you can decide if you need one or not.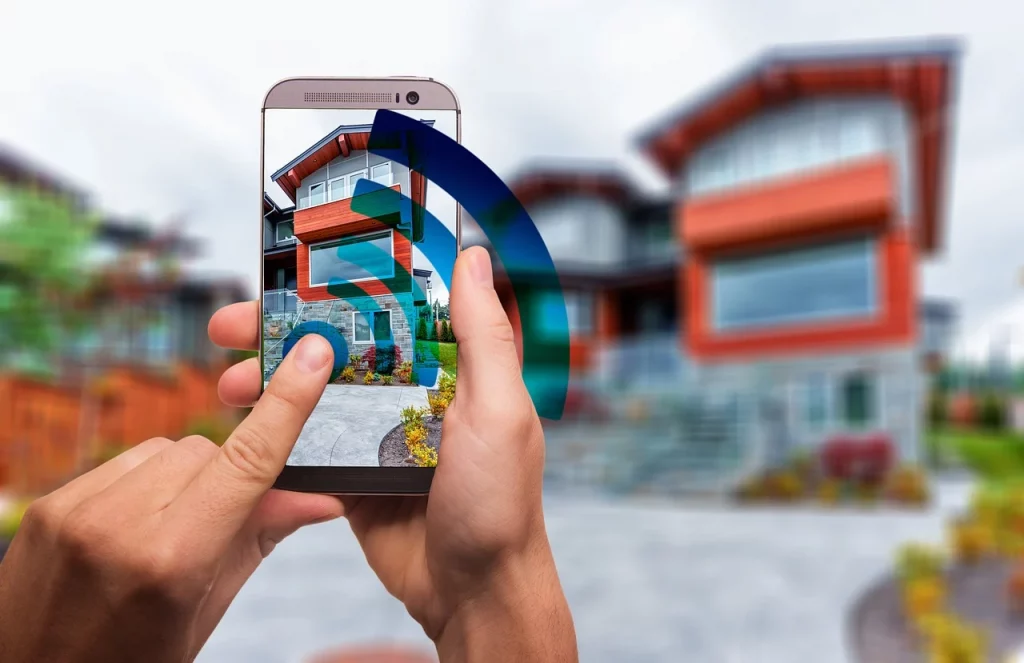 What are smart washing machines?
You most probably own a smartphone or a computer, that's how you are able to read this blog post. That means you have a fair idea about what smart devices are and what they can do. 
A smart device is an electronic device, generally connected to other devices via different wireless protocols such as Bluetooth, Zigbee, NFC, WI-FI, LiFi, 5G, etc., that can operate to some extent interactively and autonomously. 
So yes, just like your cell phone and computers are able to work over a Wifi connection, a smart washer does possess similar capabilities.
With a smart washing machine, you don't need to stay home and wait for your laundry to be done. You can busy yourself with other things while controlling the laundry with your phone. 
As aforementioned, smart washing machines are appliances that can connect to your household wi-fi in the same way that phones do, whether you're in the house or away. 
Are all washing machines smart?
No, not all washing machines are smart.
Earlier models of washing machines are not smart since they lack any form of accessibility to the internet and other basic functionalities of a smart device. 
For more manual washing machines, you would always need to move to your washer to either start it, set a timer, or even stop a laundry session.
This is not the case with smart washing machines where you can literally control your washing machine from anywhere once there is internet access. 
Smart washing machines have become very popular these days. However, many households still opt for manual washing machines for reasons such as pricing, electricity supply, and availability of running tap water.
Read Also: How are washing machines programmed?
What are the features of a smart washing machine?
So what exactly are the extra specs and features of smart washing machines that give them a seemingly more attractive outlook?
Let's find out what the features of a smart washing machine are below:
Remote Control feature
One of the beauties of a smart washing machine is the ability for you to control the actions of your washer without having to be physically present. 
This is possible due to the wifi connection which allows you to control your smart washing machine from any location so far as you have an internet connection. 
So you can choose to start your washer at a particular time, stop it whenever you want, increase the washing time, etc whiles you are away at work or at a friend's birthday party.
Energy and water management
A smart washing machine is able to determine the load of your laundry and accurately make use of the right amount of water and electricity if the most efficient ways. 
Auto dosing of detergents
Similar to water use, a smart washer is able to weigh your laundry and dispense the right amount of detergent that is needed.
Auto and manual troubleshooting
A smart washer will also give you hints or alerts if there is any issue with your machine.
So no need to wait till your machine totally fails. You will be automatically alerted by your machine to take the necessary actions. 
Also, you can manually troubleshoot your machine in case it is acting up one way or another.
Store laundry information (memory feature)
One good thing about a smart washing machine is its ability to store the functions and programs you use on it.
That way it reminds you anytime you're setting up your laundry.
Inbuilt safety feature
You know for top load washing machines you are able to start your laundry even when the cover is not on. Or even some front loaders.
A smart washing machine is able to resist starting when some parameters aren't sufficient or available.
For instance, it won't start if it is not connected to the water supply.
Voice Control
These days, a lot of smart washing machines are compatible with Google and Alexa assistants.
That means with other compatible devices such as the Google Home Mini or Amazon Echo, you can control your washing machine using your voice.
Some of the brands that offer this compatibility are LG, Samsung, Bosch, Whirlpool, Hoover among others.
Do you need a smart washing machine?
Are you wondering if you should get a smart washing machine or continue to use your old manual washer?
Well, Let's see how many of the features of a smart washing machine you actually need.
1. Remote Control- Do I need it?
I mean, there are a few times when you may have forgotten to turn on your washer after loading it. Being able to turn it on from afar in this instance will be very helpful and useful. 
Aside from that, you would usually load your washer right there and turn it on.
You usually won't need to turn it on or off remotely after physically setting the timer. 
Need Score: 2 out of 10
2. Energy and water management- Do I need it? 
Sustainability. Any innovation that helps promote sustainability and conservation of energy is definitely a plus for me.
Aside from that, you will be able to make significant savings on your bills! 
Need Score: 7 out of 10
3. Auto dosing of detergents- Do I need it? 
In fact, if you ask me I would say this feature isn't so much of a big deal but it does save you the need to measure detergent quantity by yourself. 
Need Score: 2 out of 10
4. Auto and manual troubleshooting- Do I need it?
This is probably one of the coolest features you can find in a smart washing machine.
No need for trial and error ways of troubleshooting or fixing your washer. Even before your repairer come over, you already would have a fair idea about the problem at hand.
Also, your washers customer care, with your permission can remotely troubleshoot the issue with your washer.
Need score: 8.5 out of 10 
5. Voice Control- Do I need it?
Without having to say much about this feature, I would say this feature isn't any feature to have by all means in a washer.
But it may be very useful for individuals who find it more comfortable using their voices instead of typing and pressing buttons. 
Need score: 3 out of 10
6. Inbuilt safety feature
Safety should always be first. So if an appliance incorporates an extra degree of safety in its operation, you should definitely consider it.
Although not much of an issue, I will consider this feature a good one.
Need score: 5 out of 10
7. Memory feature- Do I need it? 
You know how you love the autocomplete feature on your cell phones?
Because you don't always need to type all your frequented phrases or words.
So imagine your washing machine storing your past inputs and reminding or suggesting to you the next time you come to use it.
That would definitely be cool. 
Need Score: 5 out of 10 
Are smart washing machines worth it?
So we have gone through most of the features that a smart washing machine comes with. Even though you may have realized that these features are not features we can't do without, but they sure make things easier. 
Modern washing machines are all being given some form of smart features depending on the model and price. 
With time, it's very likely that washing machines will all get smarter, and smart washing machines will no longer be a consideration when buying a washer. 
Until then, if the features we explained above are not ones that you absolutely need, you may not need to add a smart washing machine to your next shopping list.
But if these are extra features you feel will help you then go for it!
Sources:
https://www.statista.com/statistics/221468/smart-washing-machine-market-worldwide/
https://www.alliedmarketresearch.com/smart-connected-washing-machine-market