Where Are Miele Washing Machines Made? (All The Details)
When it comes to selecting a washing machine for your home, quality, reliability, and performance are paramount.
Miele Appliances has emerged as a trusted brand renowned for its impeccable craftsmanship and innovative solutions.
However, for the discerning consumer who values transparency and wants to understand the origins of their appliances, a question arises: Where are Miele washing machines made?
Here is where Miele washing machines are made:
Miele is a German company with production sites at 13 locations. Miele washing machines are manufactured at the Gütersloh, Lehrte, Uničov, and Ksawerów production plants.
In this article, we delve into all the details about where Miele washing machines are made and uncover the details behind the production process.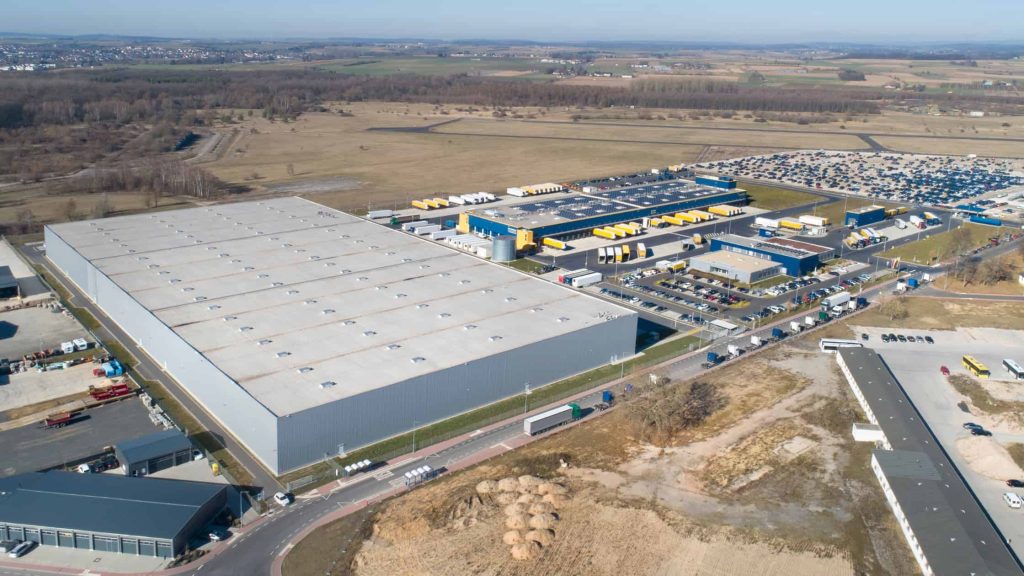 Where are Miele washing machines made?
You are probably one of those people who are very conscious about where their appliances are made because more often than not the manufacturing location can give you a sense of its quality.
Out of twelve of the Miele manufacturing factories, eight are located in Germany, with the furthest situated 215 kilometres away from Gütersloh, the headquarters.

Europe remains the major market for Miele products, as over 80 percent of sales are generated there and a third in Germany alone. The necessary shipments and deliveries are also managed efficiently.
So here are the 3 production plants where Miele washing machines are made:
1. Gütersloh factory- Germany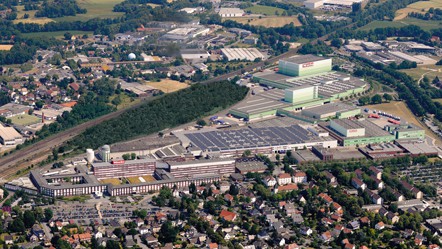 Founded in 1907, the Miele manufacturing plant in Gütersloh holds special significance within the company.
Not only is it the oldest plant, but it also serves as the headquarters for the esteemed brand.
Situated in Gütersloh, Germany, this facility focuses primarily on the laundry business unit, producing a range of exceptional washing machines and washer-dryers that have become synonymous with Miele's commitment to quality.
One of the remarkable features of the Gütersloh site is its dedicated test studio, where Miele conducts rigorous usability tests on their washing machines.
This state-of-the-art facility allows the company to assess their appliances' functionality, convenience, and user-friendliness, ensuring that they meet the highest standards of performance and customer satisfaction.
In addition to washing machines and washer-dryers, the Gütersloh plant produces pressings, cast-iron components, and enamelled casing sections for its products and other Miele production plants.
2. Ksawerów factory- Poland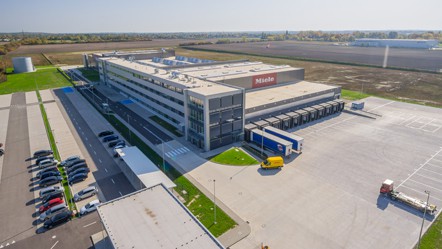 The Miele manufacturing plant in Ksawerów, Poland, is a relatively new addition to the company's production network, having commenced operations in late 2019. Despite its recent establishment, this plant boasts the distinction of being one of Miele's most modern production infrastructures.
This plant represents the brand's commitment to advanced manufacturing technologies and state-of-the-art facilities with cutting-edge equipment and modern production processes.
As one of the most modern production infrastructures, the Ksawerów plant focuses on the manufacturing of Miele washers.
3. Lehrte factory- Germany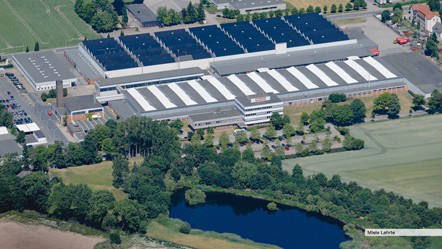 The Miele manufacturing plant in Lehrte was acquired in 1965 from the renowned Gillette company, this facility has been an integral part of Miele's production network ever since.
Situated in Lehrte, Germany, this plant specializes in the manufacturing of laundry machines and rotary ironers, catering to both residential and commercial markets.
At the Lehrte site, Miele focuses on the development and production of washing machines and tumble dryers with load capacities ranging from 9 to 32 kg.
What sets the Lehrte plant apart is its capability to produce highly complex machines in small quantities and for customized solutions.
Miele recognizes the importance of tailored solutions for specific requirements, and the Lehrte plant is equipped to meet those demands.
3. Unicov factory- Czech Republic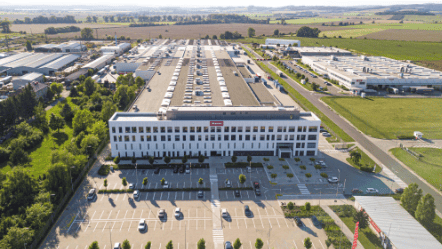 The Miele manufacturing plant in Unicov, Czech Republic, has played a significant role in the brand's production network since its establishment in 2004.
The Unicov plant primarily focuses on the production of entry-line dishwashers and top loader washing machines, tumble dryers, and dishwashers.
Other Miele Manufacturing plants are:
Arnsberg factory- Germany: For the development and production of Cooking Products such as cooker hoods.
Bielefeld factory- Germany: Produces the following; dishwashers, vacuum cleaners, and washer-disinfectors for hospitals, surgeries, and laboratories.
Bünde factory- Germany: Also produces Cooking Products with a focus on the development and production of hob units, steam ovens, and warmer drawers.
Euskirchen factory- Germany: For the development and production of drive systems, fans, and pumps for use in finished Miele products. Electrical drives for all vacuum cleaners, washing machines, tumble dryers, and dishwashers are manufactured here.
Oelde factory- Germany: Belonging to the cooking division, this factory serves as the hub for the development and production of ovens, cookers, ovens with an integrated microwave, wall ovens, and the Dialog oven.
Warendorf factory- Germany: This is the manufacturing center for the production of plastic parts for washers, dryers, and other appliances.
Bürmoos factory- Austria: Here is the production center for Metal components such as stainless-steel inserts for washer disinfectors.
Braşov factory- Romania: Founded in 2009, this factory is the hub for the production of Electronic components for Miele appliances.
Riese Pio X- Italy: Steelco belonged to the Miele Group in the year 2017 where they are headquartered in Riese Pio X in Italy. Here, they produce washer disinfectors for the reprocessing of medical instruments.
Products made by Miele
Most people know Miele for their washing machines but it would interest you to know that they produce other variety of appliances.
1. Cooking
Steam ovens/combination units
Dialog oven
Cooker hoods
Cookers and ovens/combination units
Hob units
Microwave ovens (Collab with manufacturing partner)
Vacuum drawers (Collab with manufacturing partner)
Warming drawers
Wine conditioning units
2. Laundry
Washing machines
Tumble dryers
Washer dryers
3. Small Domestic appliances
Upright vacuum cleaners
Cordless vacuum cleaners
Robotic vacuum cleaners(Collab with manufacturing partner)
Coffee machines(Collab with manufacturing partner)
Rotary ironers
4. Refrigeration
Refrigerators and freezers
5. Dishwashing
6. Medical Technology
Cleaning and disinfection devices
Bedpan washers
Small sterilisers1)
Central medical product preparation (ZSVA/AEMP: Steelco)
Are Miele washing machines made in Germany or China?
Miele washing machines are made in manufacturing plants located in Germany, Poland, and the Czech Republic. Miele however has a manufacturing plant in Dongguan (China) that manufactures vacuum cleaners.
Who is Miele owned by?
Miele is owned by the Miele family (51.1%) and Zinkann family (48.9%).
Which country owns Miele?
Miele is a German company with their headquarters in Germany.
Is Miele a good brand?
Yes, Miele is widely regarded as a top-quality brand in the home appliance industry. With a rich history spanning over a century, Miele has built a strong reputation for producing high-performance and durable appliances
How long will a Miele washing machine last?
Miele washing machines are renowned for their durability and longevity. The brand's commitment to quality is reflected in its rigorous testing procedures, which ensure that its appliances can withstand the equivalent of 20 years of heavy use
Why is Miele called Miele?
Miele is called Miele after one of its founders, Carl Miele, and Reinhard Zinkann.
Related Articles:
References: