Where Are Whirlpool Washers Made? (All You Need To Know)
Whirlpool is the most popular washing machine brand in the united states and Canada.
You either have one yourself or know someone who does.
Whirlpool Corp has an iconic brand portfolio, which includes Whirlpool, Maytag, KitchenAid, Hotpoint, Consul, Amana, Bauknecht, JennAir, Indesit, Brastemp, and Yummly. 
Whiles Whirlpool is widely known for its laundry and kitchen appliances many people are not aware of where their appliances are made. 
Since whirlpool washers are a top choice for most people, you may want to know where whirlpool washing machines are made. 
Where are Whirlpool washers made?
Whirlpool washing machines are made in 33 locations across 10 countries globally. The majority of Whirlpool's washers are manufactured in the United States where its headquarters is based in Benton Harbor, Michigan. Other places where whirlpool washers are made are Italy, Mexico, India, Poland, Brazil, Slovakia, Russia, the UK, and Argentina.
In this article, we are going to discuss in detail the various places worldwide where Whirlpool washing machines are made.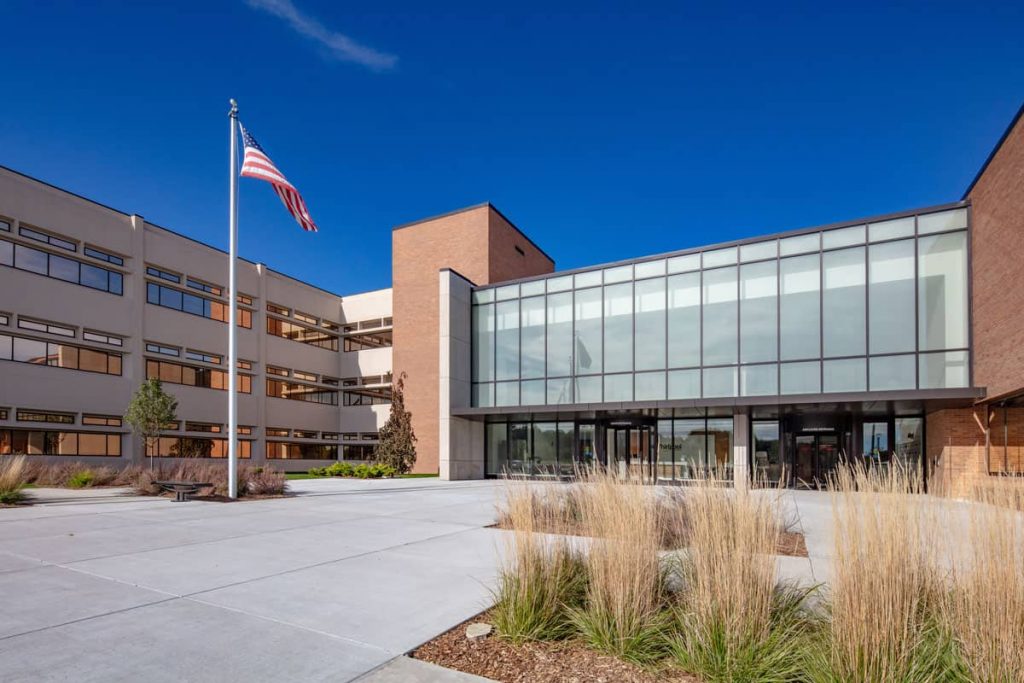 Where are Whirlpool washing machines made?
The principal executive offices for Whirlpool are located in Benton Harbor, Michigan. 
All principal manufacturing operations were carried on at 33 different locations across 10 countries worldwide on December 31, 2021. 
Currently, Whirlpool occupies approximately 71 million square feet of space for manufacturing, warehouse, sales, service, and distribution.
With over 42 million square feet of occupied space occupied under a lease.
Below is a table of Whirlpools manufacturing locations by segments:
| | | | | |
| --- | --- | --- | --- | --- |
| Segment | North America | Europe, the Middle East, and Africa | Latin America | Asia |
| Location | 11 | 10 | 8 | 4 |
Whirlpool manufacturing locations
Below is a list of all Countries worldwide where whirlpool factories are located:
United States of America- The United States is the domestic of Whirlpool Washing machines housing 9(nine) manufacturing plants namely; Tulsa, Oklahoma; Amana, Iowa; Clyde, Ohio; Cleveland Tennessee; Findlay, Ohio; Greenville, Ohio; Ottawa, Ohio; Marion, Ohio; and Fall River, Massachusetts.
Mexico- Whirlpool Mexico was founded in the year 2002 with its corporate office located in San Pedro Garza Garcia, Nuevo Leon. There are 3 manufacturing plants in Mexico located in Apodaca, Nuevo Leon; Celaya, Guanajuato; and another in Ramos Arizpe, Coahuila where duplex refrigerators are manufactured.
Brazil- whirlpool has 3 (three) manufacturing plants located in Rio Claro (SP), Joinville (SC), and Manaus (AM).
Argentina- Whirlpool has manufacturing plants in Buenos Aires, and La Tablada, Argentina. In October 2022, the company announced a plant in Fatima, Argentina that would be manufacturing 300,000 high-capacity washing machines per year.
Poland- Poland is a major station for the manufacture of whirlpool washers in Europe. There are 3 (three) manufacturing plants located in Lodz, Radomsko, and Wroclaw.
Slovakia- On the 12th of May 1992, Whirlpool corp acquired the former Czechoslovak brand Tatramat, which was a producer of washers, boilers, heaters, and ovens. The manufacturing plant is located in Poprad, Slovakia.
Italy- Italy is another hot haven for Whirlpool. There are 5 (five) manufacturing plants across Italy. They are located in Carinaro, Cassinetta, Comunanza, Melano, and Siena. In fact, the plant in Cassinetta, northern Italy, reached its zero-waste-to-landfill goal and reduced its carbon emissions by 38% in only 4 years.
India- There are 4 (four) plants for the manufacture of Whirlpool appliances in India. The plants are located in Faridabad, Pondicherry, Pune, and Himalaya. With the India headquarters in Gurugram.
China- Whirlpool has manufacturing plants in china located in Heifei and Shunde. In 2008, the production of washing machines was consolidated into the company's Hisense-Whirlpool joint venture facility located in the Changxing Economic Development zone, in the Zhejiang Province.
Read also: Where Are LG Dryers Made? (All You Need To Know)
Whirlpool headquarters Worldwide
It's worth knowing that whirlpool has country headquarters across the globe.
The global headquarters for Whirlpool is located in Benton Harbor, MI.
Below are the other region Headquarters of Whirlpool:
Pero (Millan), Italy: Europe, Middle East, and Africa headquarters.
Sao Paulo, Brazil | Latin America headquarters
Hong Kong, China | Asia headquarters and Hong Kong main office
Gurugram, India | India headquarters
Mississauga, ON, Canada | Canada main office
San Pedro Garza García, Nuevo Leon, MX | Mexico main office
Petersborough, UK | main office
Bogota, Colombia | Colombia main office
Guayaquil, Ecuador | Ecuador main office
Guatemala City, Guatemala | Guatemala main office
Lima, Peru | Peru main office
Singapore | Southeast Asia main office
Melbourne, Australia | Oceana main office
Raw materials and purchased components for Whirlpool products
Whirlpool doesn't depend on any one source for raw materials essential for the manufacturing of its washers and other appliances.
At locations where there is a single supplier of raw materials, alternative sources are mostly available in case of any surprises that can be developed right in the manufacturing environment. 
In such events, Whirlpool is able to leverage its global scale to qualify and use alternate materials, though sometimes at premium costs.
In 2021 and 2020, the company was impacted by supply constraints with suppliers, factories, and logistics providers, based in significant part on certain weather events and natural disasters out of our control. 
Supply constraints and disruptions, inflation, and other macroeconomic factors continue to impact Whirlpool's business operations.
Related Article: Where Are Miele Washing Machines Made? (All The Details)
Does Whirlpool manufacture in China?
With a lot of appliances being manufactured in China, you may wonder if your favorite Appliance brand, Whirlpool is also manufactured in China.
In 2008, the production of Whirlpool washing machines was consolidated into the company's Hisense-Whirlpool joint venture facility located in the Changxing Economic Development zone, in the Zhejiang Province to manufacture appliances.
Related article: Are Hotpoint Washers Good? (9 Things You Need To Know)
Are Whirlpool washing machines made in China?
Whirlpool appliances are primarily made in the nine manufacturing plants in the United States. However, there are manufacturing plants in China and other countries where the appliances are also made but on lesser scales.
The China factories largely supply the Chinese domestic market and other countries in Asia and Africa.
Related article: Where Are LG washing machines Made?
Are whirlpool washing machines good?
It can be hard to decide which washing machine is the right choice for you.
After all, there are so many on the market.
But if you're looking for an efficient and reliable washing machine, then whirlpool is a brand you might want to consider.
They have a wide variety of top load and from load washers that you can choose from depending on your needs.
No machine is perfect.
And there have been complaints from Whirlpool users such as it being expensive to repair whirlpool washers and the development of unexpected noises after a long time of usage.
But although whirlpool washers have their own problems, it's safe to say, they are one of the best on the market, especially in the United States.
The laundry equipment market is one of tough competition and whirlpool is a competitor to some of the best brands on the market such as Samsung, LG, and Bosch.
References
Statista Whirlpool locations worldwide