Are Hotpoint Washers Good? (9 Things You Need To Know)
We all get to that point where we consider trying a different brand of washer for one reason or the other.
It's always a good idea to properly research your appliances before buying them and we make things easier for you by providing all the details you will need.
Hotpoint Washers are good. It is an American brand that has proven to be a dependable choice. With their long-standing reputation, advanced technology, and focus on performance and sustainability, Hotpoint washers offer an impressive combination of efficiency and reliability, making them a solid choice for households of all sizes.
In this article, we'll provide details about Hotpoint washers to help you understand whether they are the right fit for your laundry needs.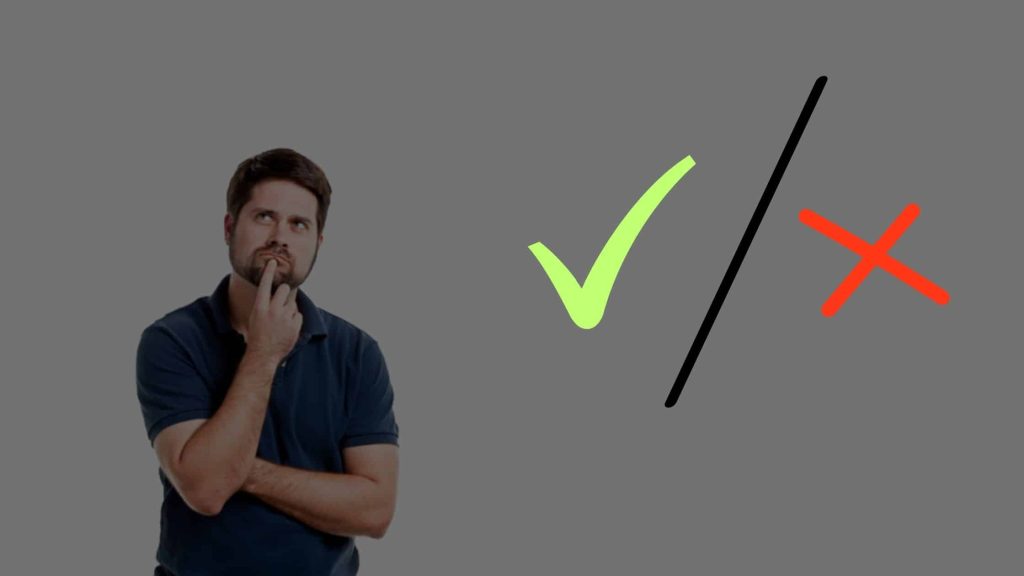 Are Hotpoint Washers Good? (8 Considerations)
To help you make an informed decision, we've compiled a list of 8 essential things you need to know about Hotpoint washers.
From their performance, efficiency, customer satisfaction, and others, we will provide valuable insights into whether Hotpoint washers are indeed good options for your home.
1. Performance and Efficiency
When investing in a washing machine, assessing its performance and efficiency is crucial to ensure that it meets your laundry needs while being cost-effective and environmentally friendly.
Here's what you need to know about the performance and efficiency of Hotpoint washers:
a. Cleaning Effectiveness of Hotpoint Washers:
Hotpoint washers are engineered to deliver exceptional cleaning results. An advanced technology feature is the Hotpoint ActiveCare works effectively to remove stains, and dirt and is better than many of its competitors. The combination of specialized wash cycles and customizable options allows users to tailor each wash to the specific fabric and soil level, ensuring thorough cleaning without causing damage to delicate garments. AO did an excellent test of the cleaning effectiveness of Hotpoint.
b. Water and Energy Efficiency Ratings:
One of the significant advantages of Hotpoint washers is their focus on water and energy efficiency. A notable mention is their GentlePower technology which works by carefully spraying water onto your laundry saving 65% energy and 59% of water. Hotpoint also provides a wide variety of A-rated washers for you to choose from. As of March 2021, Hotpoint replaced their old ratings (A+++, A++, and A+) with efficiency classes ranging from A to G.
c. Noise Levels During Operation:
The noise level of a washing machine can significantly impact the overall laundry experience, especially in homes with open floor plans or during late-night cycles. Hotpoint has made strides in reducing operational noise by replacing the traditional belt-driven motor with a high-performance Direct Drive motor that rotates the drum directly. The Extra Silence cycle works at noise levels as low as 51 dBa during a wash cycle, and 60 dBa during the spin cycle.
2. Technology and Features
Hotpoint washers are among the forefront washers in modern laundry technology, offering a range of advanced features that elevate the washing experience. Let's explore the innovative technology and features that set Hotpoint washers apart:
a. Advanced Features in Hotpoint Washers:
Hotpoint continuously integrates cutting-edge technology into their washers, enhancing convenience and efficiency. Features like touchscreen displays, intuitive controls, and LED indicators simplify the user interface, making it effortless to select the desired settings. Additionally, many models offer programmable timers, allowing users to set delayed start times to fit their schedules.
b. Automation and Smart Capabilities:
Hotpoint has embraced the era of smart appliances, incorporating automation and connectivity into their washers. Through Wi-Fi or Bluetooth connectivity, you can control their washers remotely using smartphone apps. This convenient feature enables the monitoring of washing progress, access to maintenance alerts, and even remote troubleshooting. Smart capabilities also allow for software updates, ensuring your washer stays up-to-date with the latest advancements.
c. Specialized Wash Cycles and Options:
Hotpoint washers cater to various fabric types and laundry needs with an array of specialized wash cycles and options. Delicate fabrics can be treated gently using the gentle cycle, while heavy-duty cycles handle stubborn stains and larger loads. Hotpoint also offers quick wash options for smaller loads, saving time and resources. The Most popular options include Active Care, HomeNet, Stop & Add, Extra Rinse, Rapid Eco, and Steam Hygiene.
3. Build Quality and Durability
Hotpoint washers are crafted with precision and durability in mind, ensuring they can withstand the demands of daily laundry routines.
Here's what you need to know about the build quality and longevity of Hotpoint washers:
a. Materials Used in Hotpoint Washer Construction:
Hotpoint places great emphasis on selecting high-quality materials for their washer construction. These materials are chosen for their durability, resistance to wear and tear, and ability to withstand the mechanical stresses of regular use.
Hotpoint reserves the right to use quality, recycled components to keep down customer costs and minimize material wastage. This is part of Hotpoint's continued commitment to helping the environment and promoting sustainability.
b. Longevity and Reliability of Hotpoint Washers:
Hotpoint washers are renowned for their longevity and reliability. Customers often report using their Hotpoint washers for many years without encountering significant issues.
Hotpoint washing machines can last up to 15 years or slightly more on normal usage.
c. Warranty and Customer Support:
Hotpoint stands behind the quality of its washers by providing comprehensive warranties and exceptional customer support. The warranty coverage varies by model, but it typically includes a limited warranty on parts and labor. You can also purchase an Extended Warranty for breakdowns, accidental damage, and replacement of your washer through their partners, D&G.
4. User Experience and Customer Reviews
Understanding the user experience and customer feedback is essential when considering the performance of Hotpoint washers.
a. Gathering Feedback from Hotpoint Washer Owners:
Hotpoint actively collects feedback from their customers to gain insights into their washer's performance and identify areas for improvement using a service called Feefo which uses fraud and authenticity measures to verify reviews.
b. Common Complaints and Issues Reported:
While Hotpoint washers generally receive positive feedback, like any product, they may encounter occasional complaints and issues. Some common complaints might include difficulties with installation, occasional water leakage, or electronic malfunctions. They however have a comprehensive troubleshooting resource to assist you.
5. Price and Value for Money
When considering a washing machine, the price and the value it offers are crucial in making an informed purchasing decision.
Here's what you need to know about the price and value proposition of Hotpoint washers:
a. Cost Comparison with Other Washer Brands:
Hotpoint washers typically offer competitive pricing when compared to other reputable washer brands in the market. Hotpoint washers range from £289.00–£999.00.
Conducting a cost comparison with similar models from other brands can provide valuable insights into the relative affordability of Hotpoint washers.
b. Assessing the Value Proposition of Hotpoint Washers:
Value for money is a key consideration when evaluating any appliance. Their advanced features, efficient cleaning capabilities, and durability contribute to a compelling value proposition. The potential energy and water savings that come with using Hotpoint washers can lead to long-term cost savings, further enhancing their overall value.
6. Safety Features and Regulations
Hotpoint washers are designed with a strong focus on meeting industry safety standards and providing peace of mind to users.
a. Compliance with Industry Safety Standards:
Hotpoint takes safety seriously and ensures that its washers comply with all relevant industry safety standards and regulations. These standards encompass various aspects, including electrical safety, mechanical safety, and protection against potential hazards during operation.
b. Exploring Safety Mechanisms in Hotpoint Washers:
Hotpoint integrates multiple safety mechanisms into its washers to safeguard users and their surroundings. Some of the common safety features include door interlocks, which prevent the door from opening during the washing cycle to prevent accidental injuries. Overheating protection mechanisms are also incorporated to prevent the washer from reaching unsafe temperatures. Some models may include child lock features, ensuring that settings remain undisturbed during operation.
c. User Guidelines and Safety Precautions:
Hotpoint provides comprehensive user guidelines and safety precautions in their product manuals. These instructions cover proper installation, maintenance, and usage of the washer, ensuring that users understand how to operate the appliance safely.
7. Target Market and Ideal Use Cases
Understanding the target market and ideal use cases for Hotpoint washers is essential in determining if these appliances align with your specific needs. So are Hotpoint washers good for you?
Lets find out.
a. The Demographic for Hotpoint Washers:
Hotpoint washers cater to a broad demographic, appealing to individuals and families seeking reliable and affordable laundry solutions. With various models available in different sizes and price ranges, Hotpoint offers options suitable for both budget-conscious consumers and those looking for advanced features. Their focus on energy efficiency and user-friendly design makes them popular among eco-conscious households as well.
b. Determining Suitable Applications for Hotpoint Washers:
Hotpoint washers are well-suited for everyday laundry needs, making them ideal for families with regular washing requirements. Their advanced cleaning capabilities allow users to tackle various fabric types and soil levels, making them suitable for handling a diverse range of clothing and household items.
c. Customer Feedback from Different User Groups:
Customer feedback plays a vital role in identifying the suitability of Hotpoint washers for different user groups. Positive reviews often highlight the ease of use, cleaning effectiveness, and overall reliability of Hotpoint washers, making them popular choices among families. There are negative reviews as well but the positives far outweigh them.
8. Environmental Impact and Sustainability
Hotpoint is actively committed to reducing its environmental impact and promoting sustainable practices. Here's what you need to know about Hotpoint's eco-friendly initiatives, energy and water consumption analysis, and recycling efforts:
Quick facts:
68% of UK consumers consider the environmental impact of doing laundry.80% of UK consumers believe in the efficient use of appliances for a sustainable home.
Following the COVID-19 outbreak, there has been a 46% increase in interest in saving resources related to major domestic appliances.
Hotpoint ActiveCare washing machines remove more than 100 stains at just 20°C.
The Hotpoint Steam Hygiene feature injects steam into the drum, removing up to 99.9% of common bacteria at the end of the wash cycle.
69% of UK consumers do the laundry only when the basket is full.
Recycling and Responsible Disposal Initiatives:
Hotpoint promotes responsible recycling and disposal practices for their appliances. They adhere to relevant environmental regulations and encourage customers to recycle their old appliances properly. Hotpoint may offer recycling programs or partner with recycling facilities to facilitate the safe and environmentally friendly disposal of old washers. This initiative aims to reduce electronic waste and promote sustainable practices within the industry.
References:
Is Hotpoint the same as GE
Yes, Hotpoint and GE (General Electric) are related. Hotpoint is a brand that was originally founded in 1911 in the United States. In 1927, Hotpoint was acquired by General Electric (GE), one of the largest and most well-known conglomerates in the world, specializing in various industries, including appliances.
Related Articles: