Do Hotels Have Washing Machines? (Important Things To Know)
Are you an avid or new traveler wondering whether hotels have washing machines for their guests' use?
In fact, if you are going to stay in a hotel for a couple of days you need to worry about how you're going to get your laundry done.
And that's where the question comes up, do hotels have washing machines?
Hotels do have washing machines. Almost all hotels provide laundry services or facilities for their guests. You may find in-room washing machines in sporadic cases such as Tokyo Stay in Japan, shared laundry rooms, or comprehensive on-site laundry services.
But there's more to discover.
In this article, we'll explore the different types of laundry facilities offered by hotels and discuss the policies and procedures surrounding guest laundry services.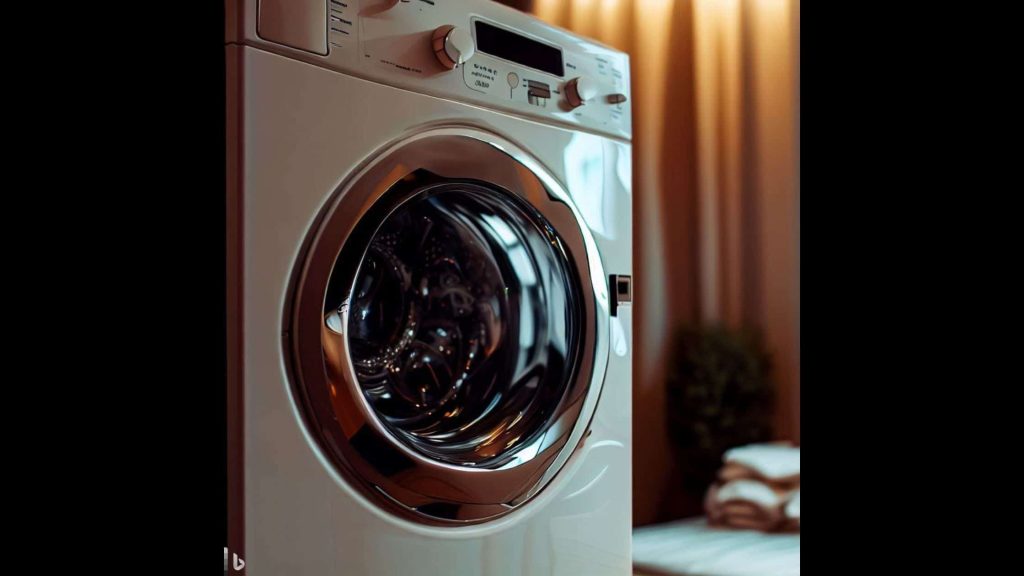 Do hotels have washing machines?
When it comes to the question of whether hotels have washing machines, the answer is definitely yes, but the availability and access to the washing machines is where comes the issue.
Needing to do laundry during an extended stay in a hotel is something the hotels are well aware of.
The manner and procedures for doing laundry at hotels differ based on factors such as the hotel's category, location, amenities, and overall target clientele.
Luxury Hotels:
Luxury hotels tend to provide high-end services and exceptional guest experiences, often going the extra mile to provide a range of amenities, including in-room washing machines or laundry services. But they are very few hotels that have dedicated washers or dryers in the rooms. One hotel that comes to mind is TokyoStay Hotel which provides a washer-dryer combo in all their guest rooms. Full-service hotels usually won't provide washers to guests because they provide laundry as an additional service.
Mid-range and budget hotels:
Mid-range hotels, commonly frequented by business travelers and families, generally provide shared laundry rooms on their premises. These facilities allow guests to do their laundry at their convenience, especially during longer stays. Budget hotels may not always have laundry facilities on-site due to limited space and resources. However, some budget hotels partner with nearby laundromats or external laundry services to ensure guests have access to laundry options at affordable rates.
Extended-stay Hotels:
These hotels typically offer on-site laundry rooms with washing machines, making them ideal for travelers who need to refresh their wardrobes during extended trips. Some extended-stay hotels offer complimentary laundry services as part of their package, making them an attractive option for guests seeking additional perks during extended stays.
Boutique Hotels:
Boutique hotels and unconventional accommodation types, such as bed-and-breakfasts or eco-lodges, often pride themselves on providing personalized experiences. While not all boutique hotels may have washing machines, some may offer laundry services as a unique touch, tailored to meet the preferences of their guests.
Most common Laundry facilities or services in hotels
As we have already mentioned, most hotels provide laundry services in one form or another.
It's either they have common laundry rooms, offer laundry services where they do your laundry at a fee, or in very rare cases, have a washer in the guest rooms.
Here are some of the laundry facilities you may find a hotel:
1. Shared Laundry Rooms on Hotel Premises
This type of laundry provision can usually be found in mid-range to budget hotels. Below are some of the pros and cons of using a shared laundry room in a hotel:
| Pros | Cons |
| --- | --- |
| a. Cost-Effectiveness: Shared laundry rooms are generally more cost-effective for hotels, as they can accommodate multiple guests without the need for individual in-room machines. | a. Limited Availability: Depending on the hotel's size and occupancy, the shared laundry rooms might be busy, requiring guests to wait for their turn. |
| b. Space Efficiency: By centralizing laundry facilities, hotels can optimize room space and allocate it for other guest amenities or services. | b. Accessibility: Guests staying in rooms located far from the laundry area might find it inconvenient to carry their laundry to and from the shared facilities. |
| c. Shared Experience: Shared laundry rooms may be an avenue for guests to interact and make connections. | c. Privacy Concerns: Some guests may prefer to handle their laundry in private settings, which shared laundry rooms might not provide. |
Location: Hotels typically place shared laundry rooms in easily accessible areas, such as near elevators or on the same floor as guest rooms, to minimize inconvenience.
Operating Hours: Hotels often offer extended operating hours for shared laundry rooms to accommodate guests' varying schedules and time zones.
Payment Methods: Some hotels require coins or tokens for laundry machines, while others integrate the cost into the room rate or provide laundry access as a complimentary service.
2. Laundry Service
Laundry services provided by hotels offer a convenient and hassle-free solution for guests who wish to have their clothes professionally cleaned and pressed during their stay. They are prevalent in luxury hotels, where you obviously wouldn't want to be doing your laundry.
Such laundry services may be in the form of mobile or complementary laundry services or even valet laundry, where guests can have their laundry picked up from their room for washing and ironing.
For instance, Hilton has a program called CleanStay where they have partnered with Reckitt
Why most hotels don't have washing machines (in the rooms)
There are good reasons why most hotels will not put washing machines in all rooms. It's not a surprise that over 90% of hotels don't have in-room laundry facilities.
Below are some pertinent reasons why most hotels don't have dedicated washers for all the rooms.
Short Average Length of Stay: The typical city hotel has an average length of stay of around 3 nights. Given this short duration, most guests may not have a pressing need for laundry facilities, as they can manage with the clothes they packed for their trip.
Existing Laundry Infrastructure: Hotels already have established laundry infrastructure for their internal needs, such as cleaning towels, sheets, and staff uniforms. While they could make these facilities available to guests, they might prefer to contract with external laundry services to avoid the complexities of managing guest laundry in-house.
Limited Innovation in Service Offerings: Many hotels tend to replicate the standard set of services provided by others in their price range. As a result, in-roommight not be a top priority for innovation, and hotels may focus more on other amenities and guest experiences.
Additional Complexity and Costs: The cost of managing multiple washers across hundreds of rooms in hotels can increase running and maintenance costs.
Frequently Asked Questions
Can you ask a hotel to do your laundry?
You can ask a hotel to do your laundry. Most hotels offer laundry services where guests can request the hotel staff to do their laundry. Guests can leave their clothes in a provided laundry bag or basket, and the hotel staff will collect the items from the guest's room.
Is laundry part of housekeeping at hotel?
Laundry is typically part of the housekeeping department at hotels. Housekeeping staff is responsible for cleaning and maintaining guest rooms, which includes changing bed linens, towels, and other linens. They also handle laundry services for guests, such as collecting, cleaning, ironing, and folding clothes. In larger hotels, there may be a dedicated laundry department, but it usually falls under the umbrella of housekeeping operations.
Why is laundry at a hotel so expensive?
Hotel laundry services can be relatively expensive due to various factors. Providing high-quality laundry services using commercial-grade equipment, skilled labor, and premium detergents adds to the cost. Quick turnaround times to accommodate guests' urgent laundry needs also require additional resources.
Related Articles: