How To Fit A Washing Machine In A Hatchback (Easy)
Washing machines are some of the bulky home appliances you would ever own, and handling them usually comes with some petty challenges.
Whether you're going to transport your newly-bought washer home or move your old washer to a new location, you may be wondering if it can fit in your car.
Will a washing machine fit in a hatchback?
Yes, but it depends on the size of your washer and that of the hatchback. Most small-size and portable washers will fit in most hatchbacks. Even medium-sized washers can fit when the back seats are collapsed. Commercial washers can't fit in a hatchback due to the large size so you will need a truck to fit them in.
To easily find out whether your washer will fit in a hatchback, you need to measure the dimensions of your washer and the internal dimensions of your hatchback. 
Okay, let's explore in detail the nitty-gritty of fitting your washing machine in a hatchback.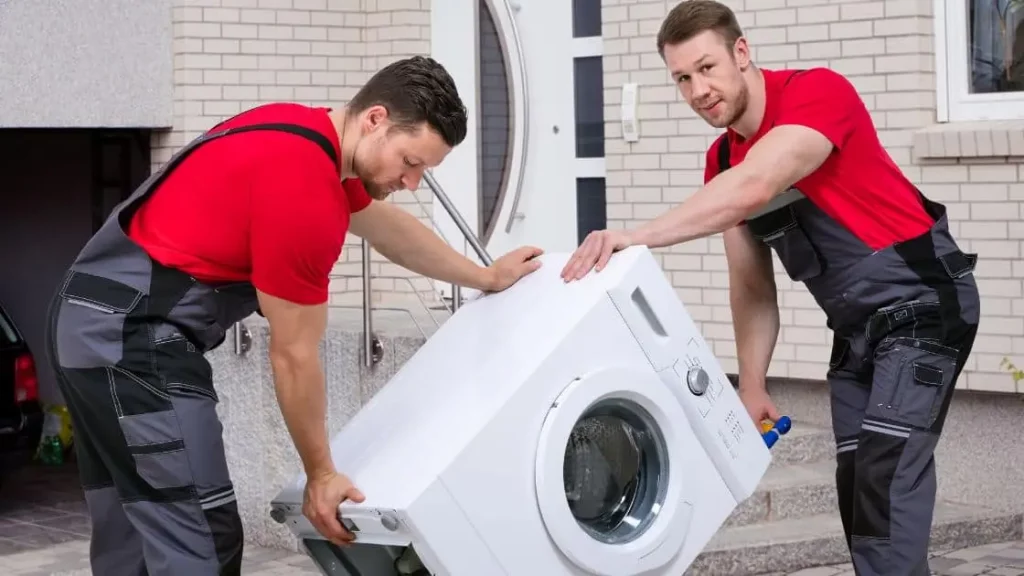 How to fit a washing machine in a hatchback
Fitting a washing machine in a hatchback isn't a difficult procedure. 
In fact, it's almost like putting any other appliance in your hatchback, except that you need to take certain precautions. 
Follow these simple steps to fit your washer in a hatchback. 
Summary
Measure the dimensions of your washer
Check the hatchback dimensions
Compare washer and hatchback dimensions
Move washer into car
1. Measure the dimensions of the washer
The first thing you need to do is to check the dimensions of your washer to confirm. 
Standard front load washing machines are 27inches wide, 39inches tall, and 34inches deep 
Their counterpart Top load washers are 27 inches wide, 42 to 44 inches tall, and less deep with depths of 27 to 28 inches.
These dimensions may vary depending on the brand and model of your washer, that is why you will need to take physical measurements with a tape measure to be sure.
If it's a new washer, the measurements should include the cardboard packaging. 
2. Check Hatchback dimensions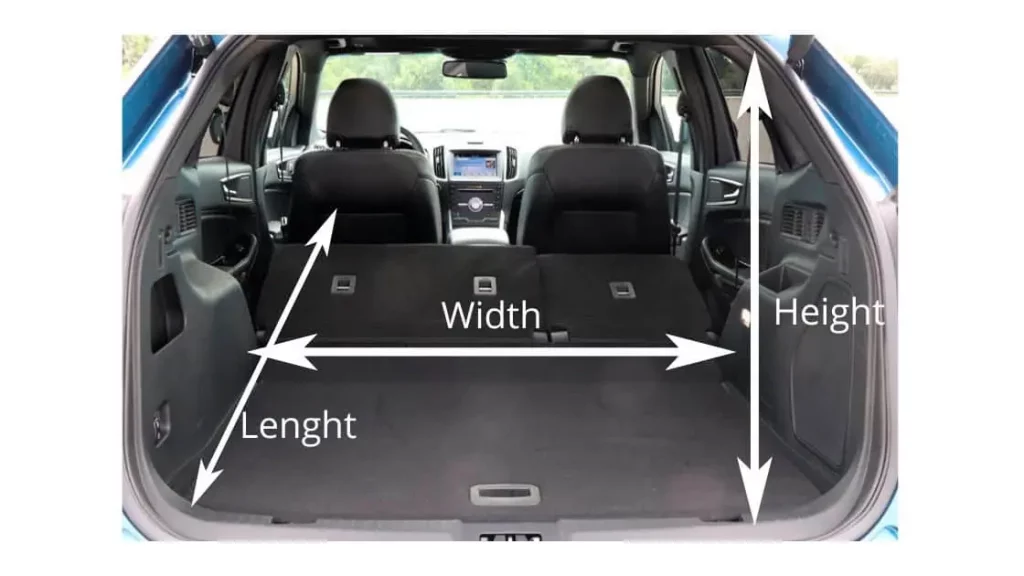 The next thing you need to do is check the dimensions of the trunk opening and the space including the space the backseat covers. 
Use a tape measure and check the length, width, and height of the hatchback space. 
3. Compare washer and hatchback dimensions
The size of your washer should be less than the space available in the hatchback. 
There should be enough clearance of about a few inches at the sides and top of the hatchback when you put the washer in.
This will prevent the washer scratch and damaging your car. 
You will also have space to put cushions or pillows that will prevent your washer from rocking and banging during transportation.
Read also: Will A Washing Machine Fit In A Rav4? (Easy)
4. Move the washer into the hatchback
Now that you have checked both dimensions of your washer and the hatchback, you can proceed to load your washer for transportation. 
But if you find out that your washer is way bigger and can't fit in your hatchback, try using a bigger truck car or a truck. 
Follow these simple steps to load your washer:
The washer is heavy so you'll probably need a helping hand 
If it's an old washer, then tape the electric cable and drain hose to secure them
Move the washer to your car by a dolly or manpower 
Lift the washer and slide it into your truck making sure that it goes close to the front seats. 
Secure the whole washer in place with straps and fill the side clearances with cushions or pillows.
After you are finally done, check out this interesting post about why ladies sit on washing machines.
Precautions to take when fitting your washer into a hatchback
For a top load washer, ensure that when you fit it in, the control panel should be positioned to face the top. This will reduce the possibility of damaging any of the knobs or digital displays.
If your top load washer has a glass lid, protect it by strapping a pillow or cushion over them before closing the trunk door. 
Protect the washer edges so they don't end up breaking any of the car glasses they may be in contact with.
You should never transport your front load washer with the door or window on the floor of the car to avoid breakages. 
Fix back the transit or shipping bolts on the back of your washer to keep the drum secure during transportation. Front load washer would have transit bolts already so no need to worry there.
If you are transporting an old washer, make sure that you properly drain it. After removing the hose, tilt the washer to ensure that all residue water comes out. Else you risk wetting your car which will cause it to smell. 
Can you transport a new washing machine on its side?
The best way to transport your washing machine is in an upright position. However, you can transport your new washing machine on any side because they would have shipping bolts fixed at the back that secure and prevents damage to the drum during transportation. 
As for old washers, you need to replace the shipping or transit bolts that were fixed on them when they came new before transporting them on any other side. 
It is always advisable that you transport your washer upright. 
But when transporting it in a hatchback, that's often impossible so the least you can do is to make sure that the shipping bolts are in place. 
Unless you are just scrapping the washer!
Is a washing machine too heavy for a car?
A washing machine's weight is significantly lesser when compared to the weight of an average car. 
Large-capacity washing machines can weigh about 230lb or 105kg. A medium-capacity top-loading washing machine weighs around 150lb or 68kg while a medium front-loading washer weight can weigh up to 180lb or 82kg. 
On the other hand, a 2020 Environmental protection Agency report revealed that an average car weighs 4,156lb or 1,885kg.
That means that in almost all cases, the weight of your washer wouldn't be a problem when transporting your washer in a car.
Conclusion
Transporting your washing machine in a hatchback usually would not be a problem most standard washers will fit in. 
However, you need to do so by taking all the necessary precautions we have explained in this article. 
Lest you end up causing preventable damages to your washer during transporting.