Where Is The Filter On A Speed Queen Washing Machine? (Answered)
Most washing machines have a filter responsible for trapping lint and other foreign materials from your laundry that may cause damage to your washer or laundry.
The filter is usually located at the front lower bottom or the back lower bottom of the washer. 
A faulty filter could lead to drainage problems and bad odors. 
If you have used a washer with a filter prior to owning your Speed Queen washer, you may be wondering where your Speed Queen filter is located.
Speed Queen washing machines do not have a lint filter built into them and as such, cannot be located. They only have a trap in the pump and filter screens that are located in the water supply hoses.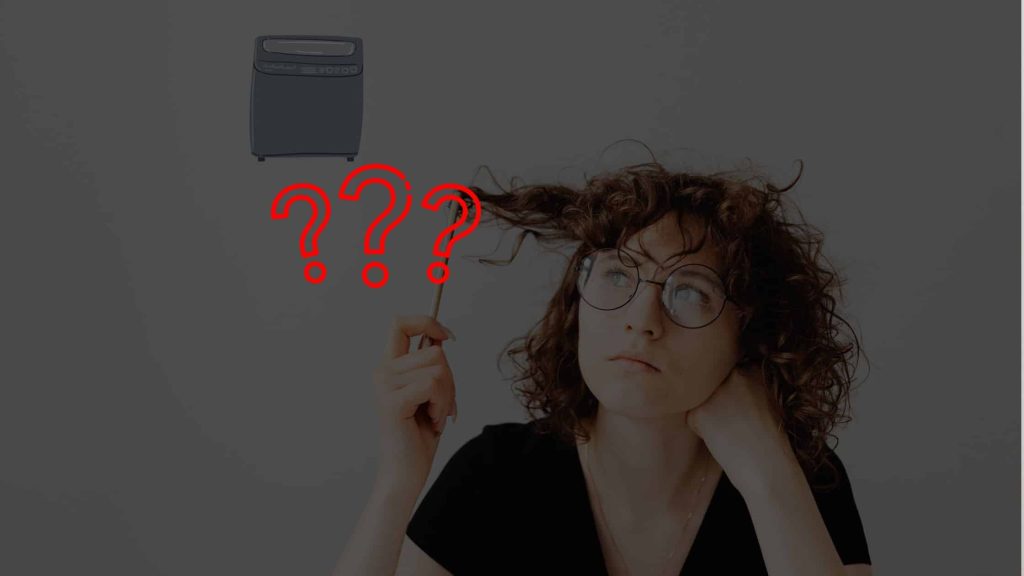 Do Speed Queen washers have a filter?
Speed Queen washers do not have a lint filter. They are designed to have a self-cleaning system that uses water and detergent to remove any dirt or debris from the washer drum during the wash cycle.
So you don't need to worry about finding the filter and most new users of Speed Queen washer get caught searching for the filter.
What Speed Queen washing machines have is the screen filters that are located inside the water supply hoses.
If you are caught asking yourself "Where is the filter on Speed Queen washer?" just know that there is no lint filter.
Is there a filter to clean on a Speed Queen top loading heavy duty washer?
Lint in laundry is a common problem everyone has to deal with during their laundry. 
Most top-load washers have a lint filter that catches lint in laundry but speed Queen washers do not have a lint filter.
Rather you need to run your laundry skillfully to prevent lint from interfering with your clothes.
How to deal with lint in Speed Queen washing machine
Since the Speed Queen washer has no lint filters, you need to be careful regarding how you wash your clothes to prevent lint buildup and other lint-related problems.
Some fabrics or clothes tend to attract lint and should not be washed with lint-shedding loads. 
Causes of Excessive lint in Laundry (And Solutions)
There are three main causes of excessive lint in clothes and they are listed below.
1. Improper sorting: Your clothes should be sorted by color and fabric type before being washed. Dark clothes should be washed separately from light clothes, and delicate fabrics should be washed separately from sturdy fabrics. If clothes are not sorted properly, lint from darker-colored clothes can transfer onto lighter-colored clothes and lint from more delicate fabrics can transfer onto sturdier fabrics.
Solution: Fabrics that shed lint cannot be washed with fabrics that receive lint.
Lint shedders are fabrics made of cotton, terry towels, chenille bedspreads, rugs, and clothes that have been heavily bleached.
Lint receivers are synthetics, permanent or durable press, knits (including socks), corduroy, and other smooth fabrics.
2. Insufficient detergent: If not enough detergent is used, clothes may not be cleaned thoroughly and lint can build up. Additionally, if the water is not hot enough, detergent may not fully dissolve and can leave a residue on clothes which can contribute to lint buildup.
Solution: Ensure that you use enough detergent so lint remains suspended in water and flushed out. Do not over suds the water.
3. Mixing fabric types: Different fabrics require different types of care. For example, cotton and polyester can be washed together, but nylon and wool should be washed separately. If different fabric types are washed together, lint from one fabric can transfer onto another fabric. 
Solution: Knits and permanent press attract lint. Wash these only with similar items. Also, use fabric softener in the dispenser drawer.
NOTE: In wash temperatures colder than 60oF(16oC), detergents do not dissolve well. This may cause your clothes to not clean effectively, or cause lint and residue to form.
Filter screen in Speed Queen washing machine
The Filter screen is located at the faucet ends of the fill hoses also known as water supply hoses which prevent debris and other tiny particles from entering your washer from the water supply.
The filter screen needs to be checked annually for debris and damage and cleaned or replaced in necessary.
If you realize that there have been holes punched in the filter screens, then cleaning will not be enough and you should replace them.
You can prevent damage to your screen filters by regularly checking and cleaning them before they get clogged with debris.
If you observe that your washer is filling with water slower than usual, it could be that the filter screens are dirty and need cleaning.
How to clean the filter screen in Speed Queen washing machine
To clean the filter screen in a Speed Queen washing machine, you should first unplug the machine and locate the filter screen, which is located at the faucet of the water inlet valves.
Use a small brush, such as a toothbrush, to scrub away any debris that may be clogging the screen. If the screen is particularly dirty, you can also use a mild detergent or white vinegar to help remove any stubborn stains.
Once you have finished cleaning the screen, be sure to rinse it thoroughly with water and reattach it to the machine before plugging it back in and using it again.
Check out other helpful articles on our blog: