What is Air Dry in Washing Machine? (Well Explained)
Air dry in washing machines is a function that removes most of the moisture contained in washed without the use of heat. It does so by using air current generated from the rotation of the tub and drawing in air via the inlets on the lid.
If you're planning on buying a washing machine, or you own one already you may have come across the air dry function on some washing machines.
But what exactly does it mean for a washing machine to have an air dry function and when do you use it? 
The air dry mode in a washing machine is used for items that do not require any heat in drying such as plastic or rubber materials.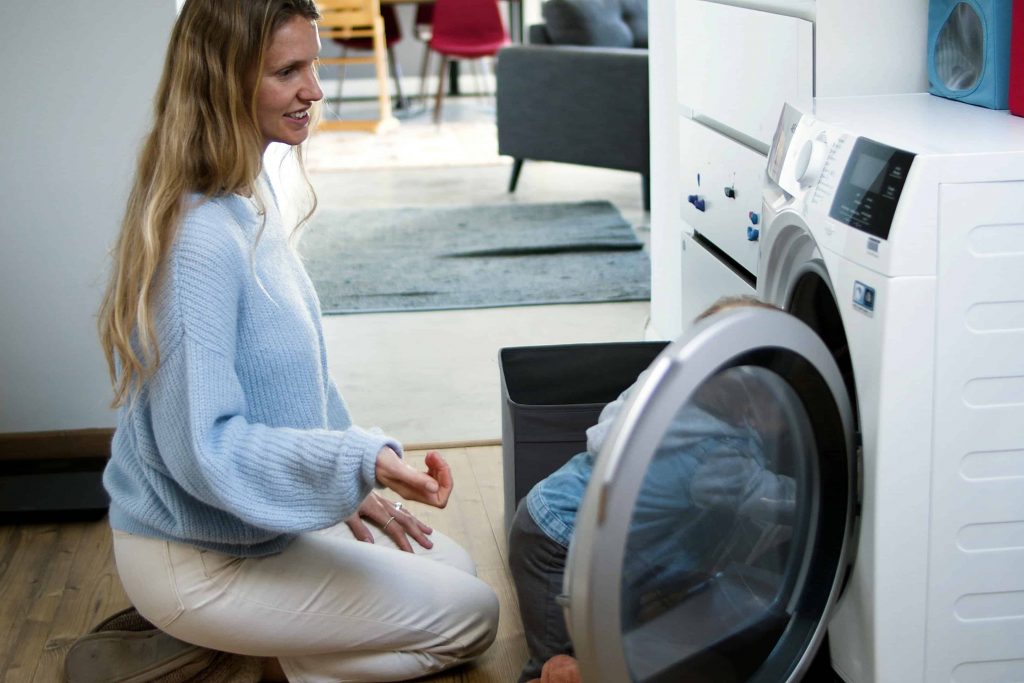 How does washing machine air dry your clothes?
The principle of air drying in washing machines is a simple one. Washing machines with the air dry function have tiny vents that open up anytime during a spin cycle.
Air from the surrounding is drawn into the drum as these vents open and circulated along with the clothes during the spin cycle.
Together with the air current generated by the spinning of the tub, moisture from the clothes is evaporated causing the clothes to dry.
A washing machine with Air dry option is basically a self drying washing machine.
How long does machine air dry take?
Although washing machine air dry reduces drying time significantly, there are a number of factors that determine how long machine air dry takes. Listed below:
Type of fabric: Synthetic fabrics such as nylon, polyester, and acrylic will dry relatively faster. Ranging an hour to two. 
The thickness of the fabric weave 
Amount of fabrics being dried per cycle: Try as much as possible to stick to the maximum weights specified by the washing machine you are using.
On average, machine air dry takes between 30 minutes up to 2 hours. The exact time will depend on the factors listed above.
Is washing machine air dry good for all fabrics?
The air dry cycle as explained above uses a mechanism that is different from what normal dryers use. In fact, washing machine air dry functions are specifically made for synthetic fabrics. 
Below are some of the fabrics that are surely safe to Air dry with your washing machine: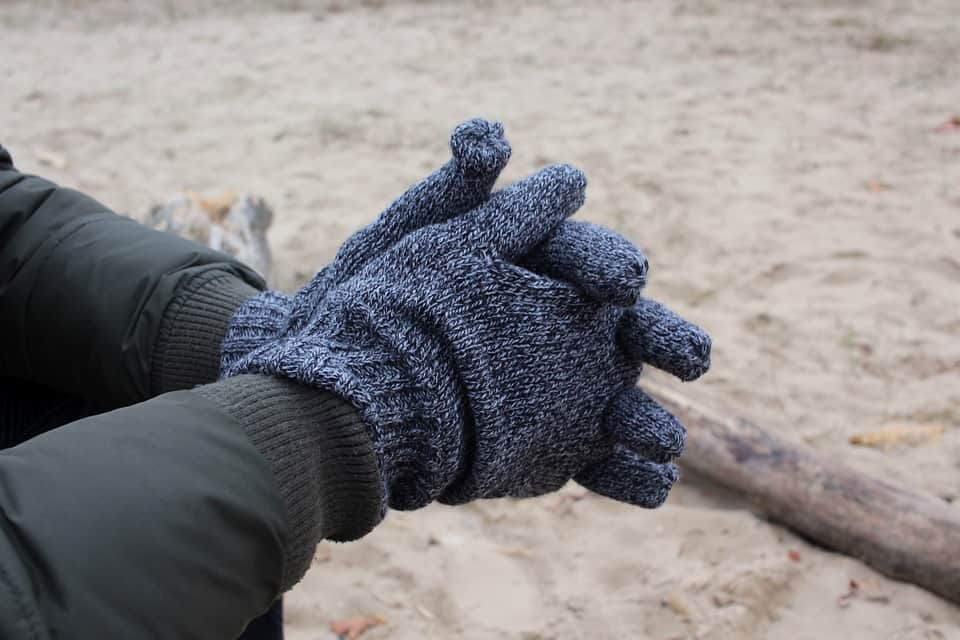 Acrylic: Most of your warmth-providing clothing such as sweaters, gloves, blankets, and tracksuits are made from acrylic which is a cheaper alternative to wool. Due to its synthetic properties, acrylic fabrics will wrinkle at high temperatures. That is why these types of fabrics are safe with washing machine air drying since the process doesn't take place using high temperatures.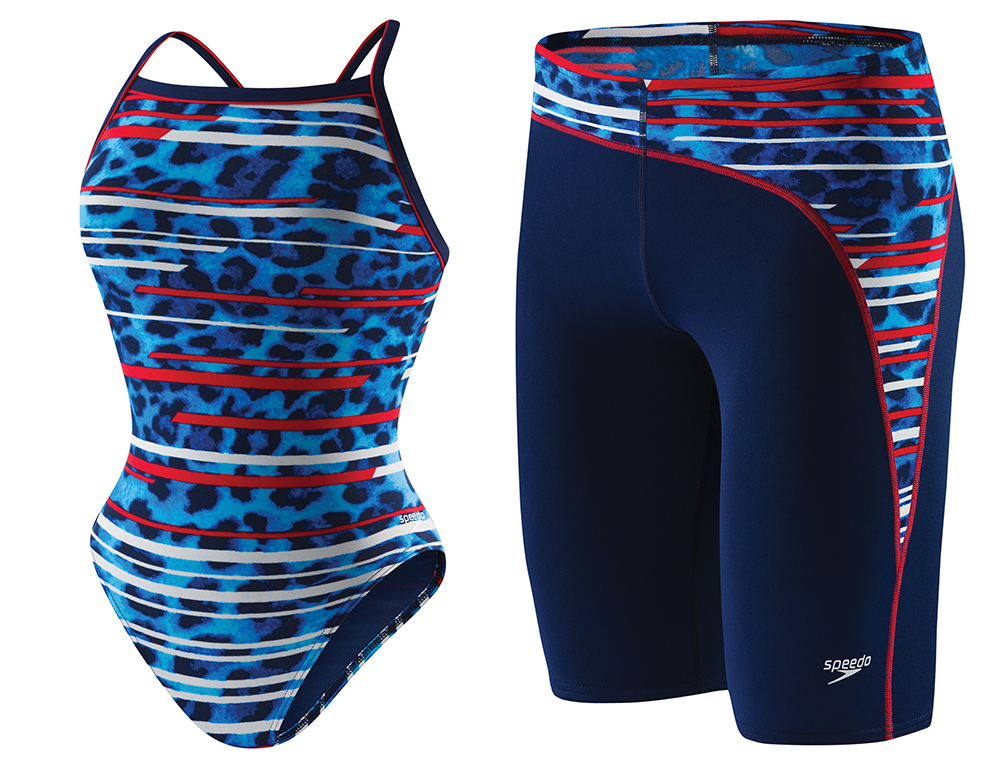 Nylon: With this, we're looking at your underwear, swimwear, hosiery, and similar fabrics. Nylon is a very strong, elastic, and lightweight material which is easy to wash and takes little time to dry. These fabrics don't absorb water and require low heat to dry. High heat levels can cause the melting of nylon fabrics.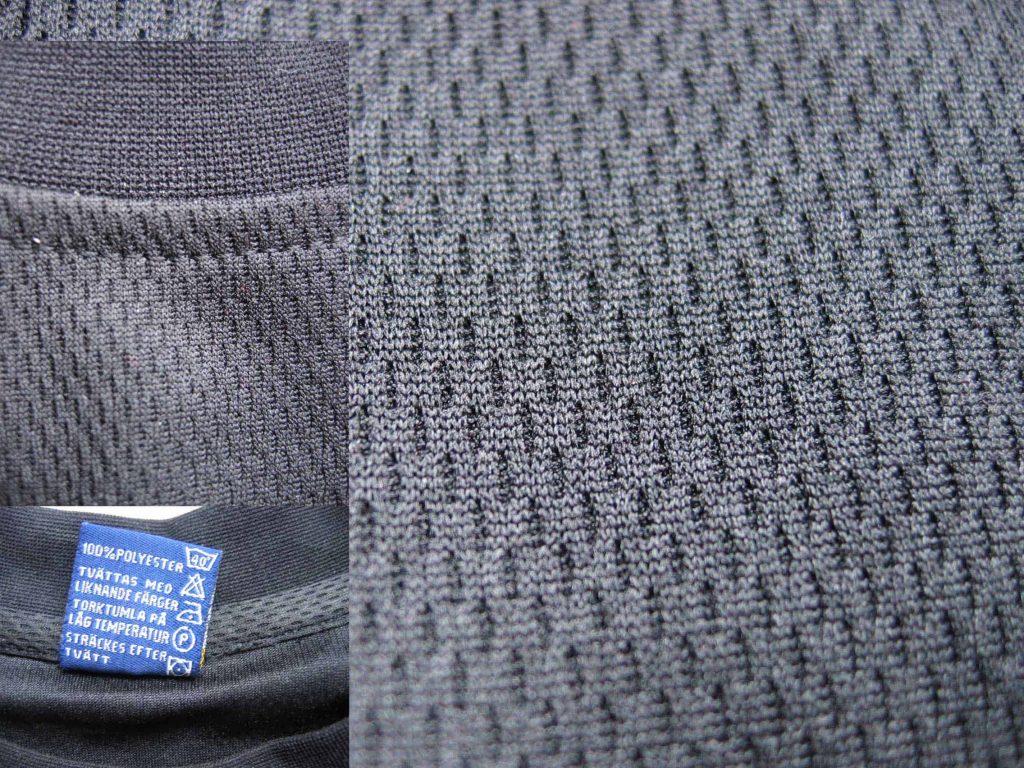 Polyester: Used in most types of clothing, polyester is a strong and soft fabric that does not wrinkle and keeps a good hand in its shape.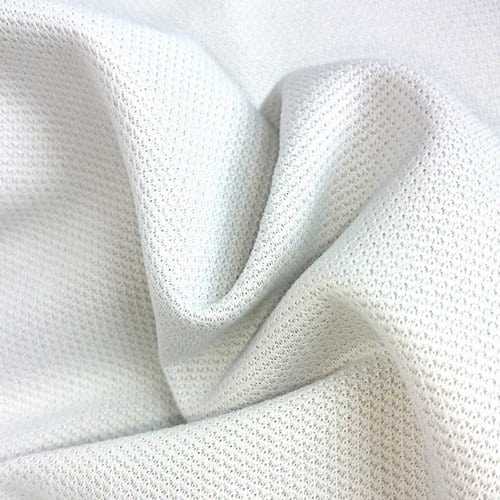 Polypropylene: This fabric is used in high-performance activity wear such as mountain climbing apparel, swimwear, and backpacks. It requires washing and drying under low temperatures.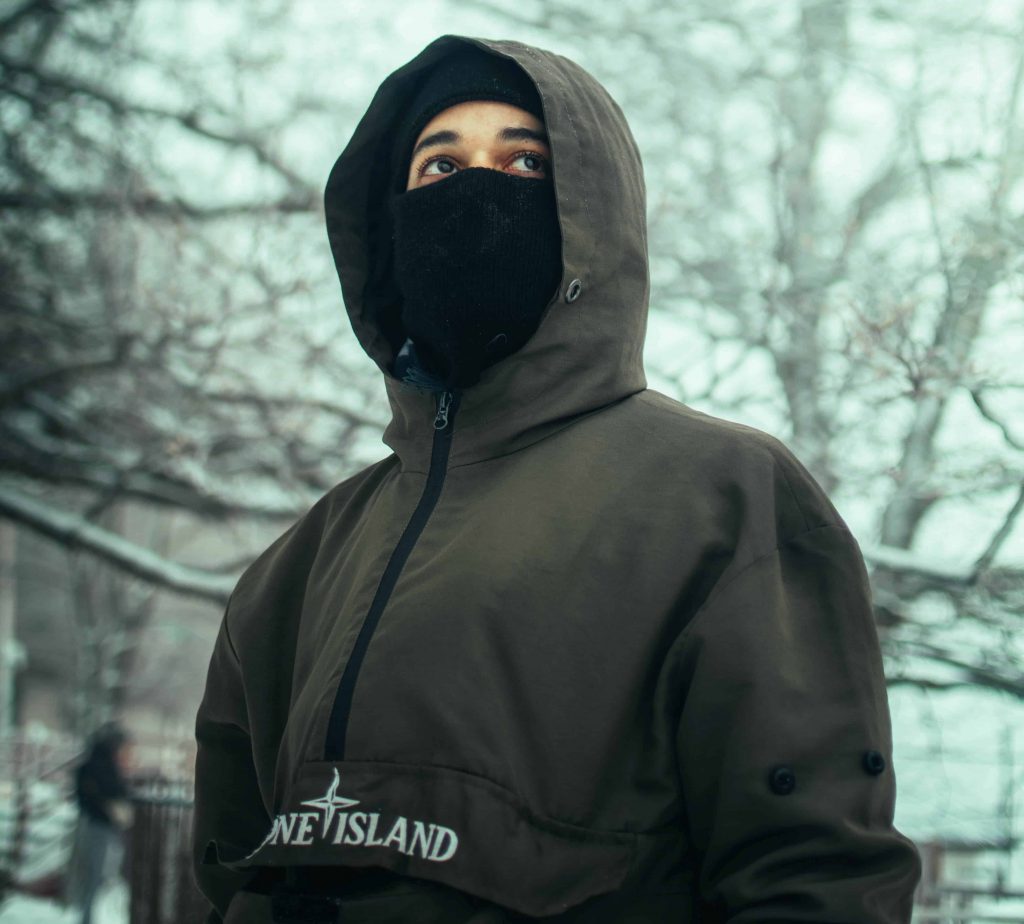 Microfibre: This can be woven so tightly that its surface is impermeable to wind and water. Raincoats are a typical example of the use of Microfibre. Swimwear and sportswear are other examples.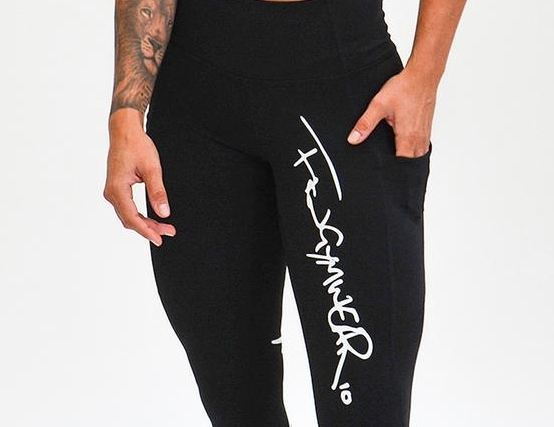 Spandex (referred also to as lycra or elastane): Spandex is used for making clothes that require elasticity. All your tights, corsetry, and similar attires are likely made of this material and would hence, work great with washing machine air dry.
Which fabrics shouldn't you use machine Air dry for?
These are the fabrics that you should not dry using the washing machine Air dry function: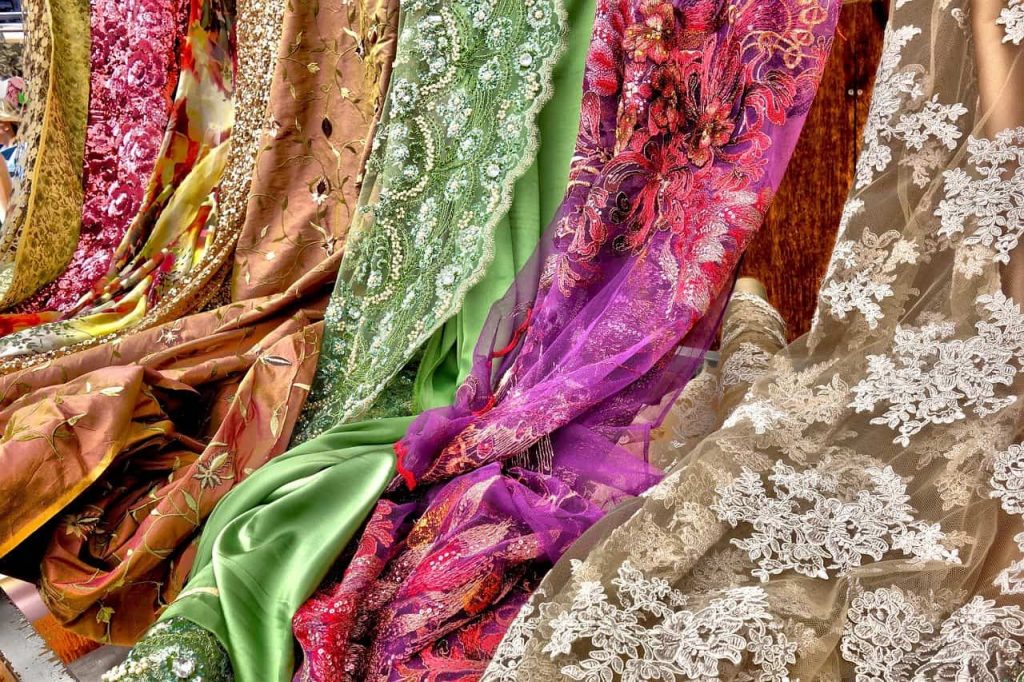 Lace: These are fabrics made from yarn or thread, and usually blended with synthetic fabrics to create a variety of designs and patterns.

They are very delicate in nature and spinning them under high currents may cause them to unthread and mess up your clothes.  
There is a very simple way to make sure you're drying your fabrics the right way highlighted as a tip below.
Pro tip: Always make sure to check the tag on your clothes or fabrics for the best method of washing or drying your garment.
How to use air dry in washing machine
The air dry function is a great feature that you can get in any washer. Although not all washing machines have this feature, it's a common feature in some modern washing machine models.
Let's go through how to use the air dry function in some washing machine brands/models.
How to use the LG Air dry function
LG washing machine Air dry is easy to use and here is how to activate air dry in LG washing machine.
After the spin cycle, distribute your clothes evenly and make sure they are not tangled. Close the lid and follow the steps below.
Press the power button on your LG washer to turn it on
Load a maximum of 2kg of damp/moist clothes into the tub as the airdry function won't work with very wet clothes.
Push the spin button for 3 seconds to select Air dry.
Air dry will automatically be set to 1 hour (60 minutes)
Press the spin button repeatedly to toggle between the times( 60, 90 & 120 minutes)
Press the Start/Pause button
After the airdry is complete, the washer will chime for10 seconds and the power will turn off automatically.
Notes:
Press the power button when you want to deselect the Air dry function in step 5.
By reducing the moisture in the clothes, you can reduce the Air dry time.
Choose an Air dry time of 60 mins for cotton and 120 minutes for synthetic fiber clothing for the best results.
How to use Panasonic Air dry function
The Air dry function is done after the spin cycle specifically for synthetic clothes up to 3kg.
Follow these steps when the spin cycle has ended:
Turn on your washer.
Repeatedly press the air dry button to select your preferred air dry time shown in the display.
Press start/Pause
The air dry will start and after it is done, it will start beeping to indicate that it's done.
Notes:
The air dry function ens once the time you choose elapses. You can repeat the process to start an air dry again in case the clothes are still not as dry as you want.
How to use Hisense Air dry function
Turn on your washing machine
Press the Start/Pause button
Press the Temp./Options repeatedly till you select the Air dry mode in the display
Choose the other options that suit your fabrics.
How to use air dry in Haier washing machine
Press the power button to turn on your washer
Press the program button repeatedly till Air dry is selected
Set duration for Air drying (60mins)
Press Start/Pause button
How to use Midea washing machine Air dry function
Sort your clothes into loads based on color, weight, and fabric type, and place them in the drum of the washing machine.
On the control panel of your Midea washing machine, select the Air Dry function by using the program selector.
Select additional settings, such as the time, for the Air Dry cycle. Adjust the settings as desired.
Once you have made your selections press the start button to begin the Air Dry cycle.
Check on your clothes periodically to make sure they are drying as desired. If necessary, you can adjust the settings or pause the cycle to rearrange the clothes.
Once the cycle is complete, remove your clothes from the drum of the washing machine and fold or hang them as desired.
The principles are basically the same so you can pretty much follow the steps for other brands.
Sharp washing machine air dry
Samsung washing machine air dry
And others
What are the advantages of washing machine air dry?
Reduce drying time: The Air dry function of a washing machine can speed up the drying time of your clothes by Up to 30% to 40% faster than using a tumble dryer alone. So if you're someone who usually has very limited time to do laundry, this function may come in very handy. Most dryer cycles will typically take about an hour to complete. After that, your clothes will be 90-98% Dry. 
Pro tip: The air dry cycle of the washing machine is designed to take a maximum of about three kilograms (3kg) or 6 pounds (6lbs) of fabric. This is to allow an adequate amount of air to aid in the fast drying of your clothes. So to get the maximum air dry results, try to stick to this weight and not overload your tub during each cycle.
Save energy: A lot of energy is consumed with dryers because of the amount of heat energy that is generated to dry off clothes. By getting rid of the use of heat in air dry washing machines, a significant amount of energy is saved. It is still worth noting that the most efficient way of saving energy for drying will be to air dry your clothes on a laundry line at the mercy of the sun or cool blowing air.
Not having to wait long hours for clothes to dry: You don't need to have to wait several hours for the clothes you dried on the laundry line outside to dry. If you have only a few hours at home and you don't have the luxury and the whole day, you're sorted by the washing machine air dry function.
Comes in handy in seasons such as the rainy season where drying can take longer than in other seasons. You know there are just some times when you can't just step outside to dry your clothes on the line. Unless of course, you don't want your clothes dried early enough.
What are the disadvantages of washing machine air dry?
It may cause your fabrics to wrinkle 
Clothes dryers usually use heat to aid in the drying of clothes. This heat that is used helps remove wrinkles and creases that you'll often find in air-dried clothes. 
Since the Washing machine air dry doesn't make use of heat in drying you'll sometimes be faced with some unwanted wrinkles (which can be fixed with some warm ironing and careful folding of fabrics after the cycle).
Washing machine Air Dry Vs Spin Dry
Most people get confused about the difference between the Air dry and spin dry options in washing machines.
The washing machine air dry is a process that uses tub rotation and air current is drawn through inlets.
However, the spin dry usually has much faster results than an ordinary washer because it utilizes centrifugal force for this purpose, although it doesn't remove moisture from clothes as well as the Air dry option.
Both Air dry and Spin dry are effective at removing moisture but Air dry is specially used when you want to dry materials that require no heat for drying such as rubber items.
Washing machine Turbo dry vs Air dry
Turbo Dry and Air Dry refer to two different drying methods for clothes in a washer or dryer.
Turbo dry is the use of air drawn in through dual vents, thus creating a whirlwind of drying power. It uses a high-speed drying cycle that uses strong airflow to rapidly dry clothes 30% to 40% faster than line drying.
This cycle is designed to reduce drying time and can be useful for heavy or dense items like towels, bed linens, or jeans. However, it can also be harsh on delicate fabrics and cause shrinkage or damage.
Air Dry, on the other hand, is a gentler drying cycle that uses no heat and a gentle air flow to dry clothes. This cycle is designed to be used for delicate or lightweight items like lingerie, sweaters, or synthetic fabrics. The drying process is slower than Turbo Dry but gentler on the clothes and less likely to cause damage.
Read also: What Is Dryer Air Dry Setting? (Explained For Popular Brands)
References
Fabric focus: Synthetic fabrics