Is a tumble dryer energy efficient? (What to know)
The tumble dryer is one of the most common home appliances that has proven its relevance, especially in cold and rainy seasons.
If you plan to get a tumble dryer it is important to pay close attention to the energy efficiency before you make a decision. This could go a long way to influence the cost of running it. 
Tumble dryers are energy efficient depending on the type of dryer, the model, and general use by the owner. But generally speaking, heat pump tumble dryers are the most energy-efficient because of their ability to recycle the heat it generates to dry other clothes, so no vents are needed.
Read on to find out all you need to know about the energy efficiency of a tumble dryer.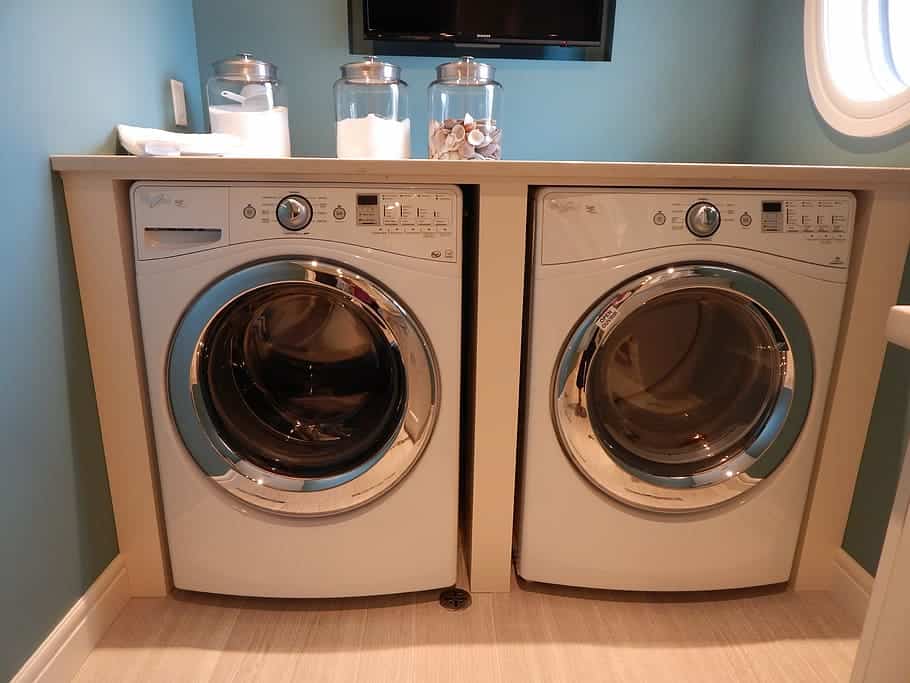 What is an energy-efficient appliance?
There is a need to understand correctly what the energy efficiency of an appliance means. What makes an appliance, and for that matter a tumble dryer energy efficient? 
An appliance is said to be energy efficient when it uses less amount of energy to perform a particular task, thereby saving energy, eliminating energy waste, and reducing atmospheric pollution.
In the United States, the Department of Energy(DOE) in accordance with the amended Energy Policy and Conservation Act of 1975 (EPCA) is responsible for implementing minimum efficiency standards for appliances and other variety of equipment.
Energy-efficient tumble dryers use less energy and hence have relatively low running costs. 
An appliance can be manufactured taking into consideration parts and systems that reduce the use of energy to make it energy efficient but the end users' use of the appliance also has a great impact on how energy-efficient the appliance will be.
How do you check the energy efficiency of a tumble dryer?
It is not so difficult to check the energy efficiency of a tumble dryer as manufacturers make that information readily accessible to buyers. 
This is what to look out for in other to determine the energy efficiency of your dryer:
Energy rating label:
When it comes to the energy efficiency of tumble dryers, energy rating labels are what are used to provide information about energy efficiency. 
Tumble dryers are labeled to make the energy efficiency information readily available at the point of sale.
The energy rating shows the energy performance of the tumble dryer and how energy efficient it may be compared to other tumble dryer models.
This way, you can consciously opt for a more energy-efficient tumble dryer.
And the more you opt for energy-efficient appliances, the manufacturers will have no choice but to produce more energy-efficient appliances due to the increase in demand. 
How to read the energy rating label of a tumble dryer.
The energy efficiency label on a dryer has two key information; the star rating and the energy consumption number.
Let's see how to interpret each of these two pieces of information below:
This is simple to interpret. The more stars your dryer has the more energy efficient it is. Tumble dryers can have from one up to ten stars.
That means a one-star dryer is the least energy-efficient whiles the most energy-efficient has up to ten stars.
1-6 Star and 7-10 Star labels are arranged as in the images below: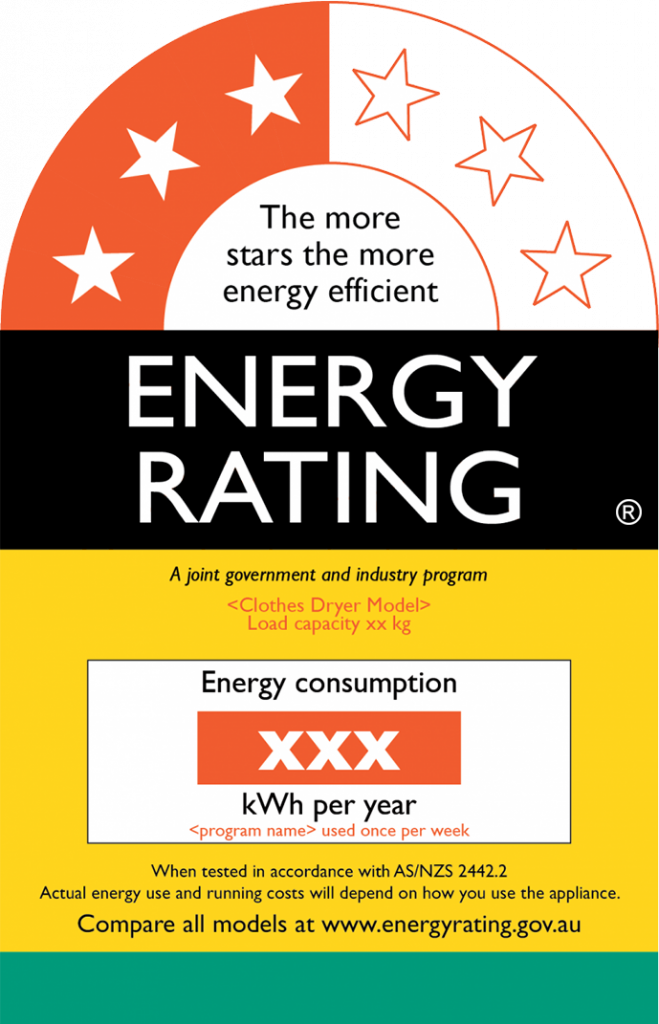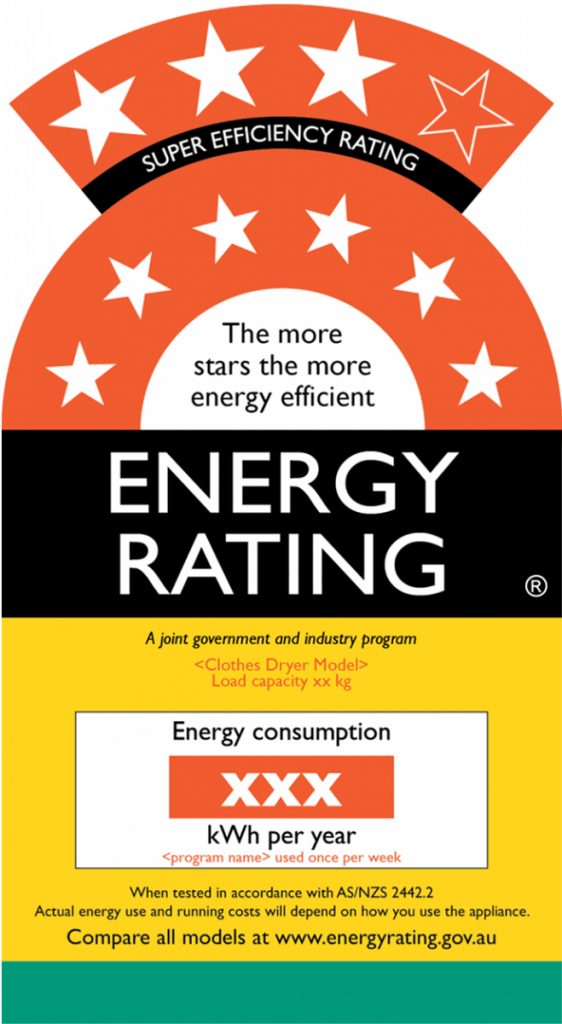 Are tumble dryers with more stars more expensive?
It depends, and you always need to check and compare similar models to determine which one provides more value for the price.
More often than not, a dryer with more stars will be more expensive as it is more energy-efficient. But that isn't always the case.
You may find a dryer that probably has the same number of stars, if not more, costing the same price or less. So you always need to take your time and compare to make the best decision.
 Energy Consumption figure in (kWh/yr)
This number or figure is given as an indication of how much energy your tumble driver will use over a course of one (1) year. This figure will allow you to be able to estimate how much it will cost you to run your dryer over a period. 
Note: (kWh/yr) – kilowatt hour per year
You should note that this figure is based on the average use and your exact consumption will depend on how you use the dryer and how often you use the dryer as an individual.
The smaller the energy consumption figure, the more efficient your dryer is.
The energy consumption figure is based on the assumption that you run your dryer at 1 full load per week.
Read also: Where Are LG Dryers Made? (All You Need To Know)
What type of tumble dryer is the most energy-efficient?
You may be wondering if there is a difference in energy efficiency between the types of tumble dryers that are available. 
Well, if you are someone who is concerned about energy conservation, reducing emissions, and also can afford to pay more upfront, then a heat pump dryer will be the best energy-efficient dryer to buy.
Heat pump dryers capture heated air to dry clothes and recycle it further for reuse over and over again, unlike traditional dryers that expels heated air by condensation through a pipe or collector.
By doing this, the heat pump dryer is able to use less energy hence reducing your running cost significantly especially if you are going to be using your dryer very frequently.
The only issue with the heat pump dryer is the expensive upfront cost as compared to traditional dryers.
But if you are not going to be using your dryer frequently because you live in a warmer climate where you can air-dry your clothes outside most of the time, then a traditional dryer may be a great option in terms of energy-saving and running costs.
Electric or Gas dryer, which is more energy efficient?
Gas dryers are typically more energy-efficient than their electric counterparts. Also, gas dryers can be slightly more expensive than electric dryers of similar capacity. 
Although gas dryers use electricity, the amount of electricity used is very little compared to the amount of electricity electric dryers use to produce heat.
Gas dryers largely run on natural gas or propane to generate heat very efficiently.
According to mrelectric, it costs an average of $3.60 to dry 10 loads of laundry in an electric dryer and $2.40 in a gas dryer for the same quantity of load.
How can I make my dryer more energy efficient? (Energy-saving tips)
Everyone desires for his dryer to last him a very long time without any issues or breaking down.
When it comes to dryers, the heat pump dryer is the most efficient as compared to the two other types, condenser, and vented dryers. 
If you have the money you should definitely opt for a heat pump tumble dryer as it used modern technology to significantly reduce the energy consumption of a dryer.
Nevertheless, whichever type of dryer you use or buy, there are certain cultures you need to stick to that will increase your dryer's chances of standing the test of time. 
Let's explore a list of energy-saving tips for your tumble dryer:
1. Try to remove as much water as possible using the spin compartment on your washing machine.
2. Keep your tumble dryer in a space that is well ventilated.
3. Make sure the evaporator filter is always clean.
4. Sort clothes out and dry similar fabrics in each cycle
5. Untangle all fabrics prior to loading your dryer.
6. Put the right amount of clothes when using your dryer. Check manufacturer notes.
7. Dry your clothes in one run. Don't add more wet clothes while your dryer is running.
8. Reduce wait time between each bath of clothes so that each new batch gains from the heat of the just-finished batch.
9. Don't leave clothes in the dryer unattended, or overnight.
10. Make use of sensor drying if your dryer has one.
11. Keep dryer clean always(maintenance).
12. Use sunlight to compliment your dryer.
Which tumble dryers are the most efficient?
Below are the most energy-efficient tumble dryers (starting from the most efficient) according to energystar.gov so you can choose the most suitable dryer: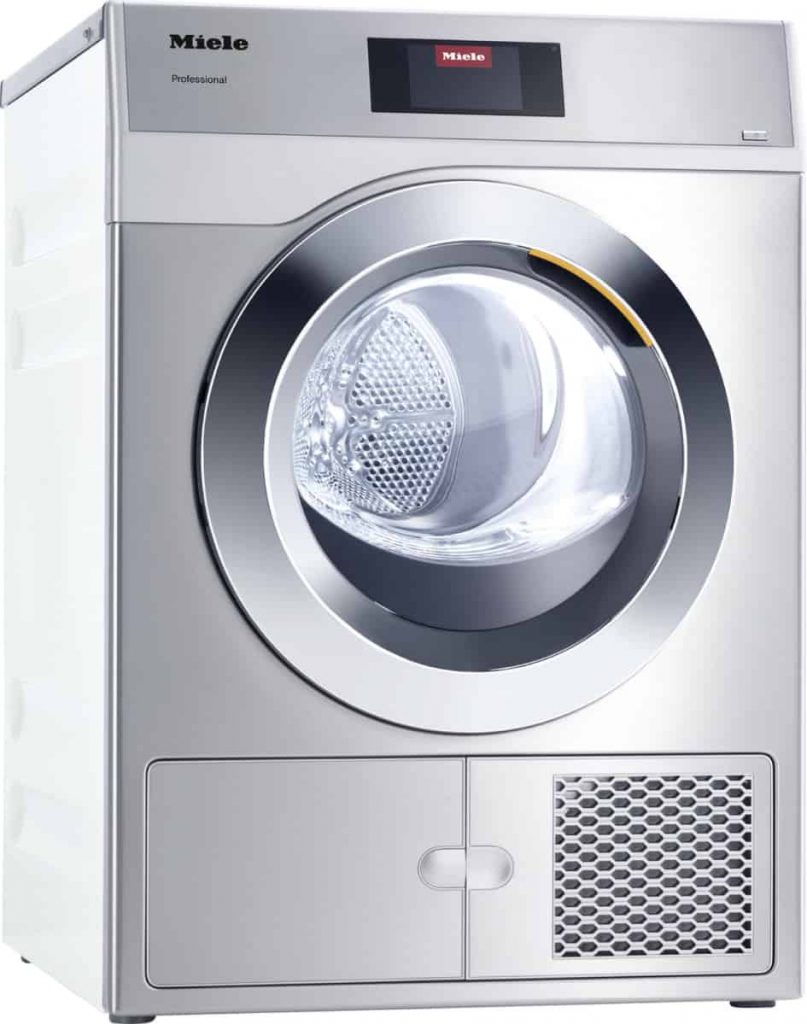 Fuel type: Electric
Estimated Annual energy use: 245(kWh/yr)
Dimensions in inches (HxWxD): 33.46 x 23.46 x 25.31

Extra Dryer Features: Drum light, Wrinkle prevention option, Time remaining display, a filter cleaning indicator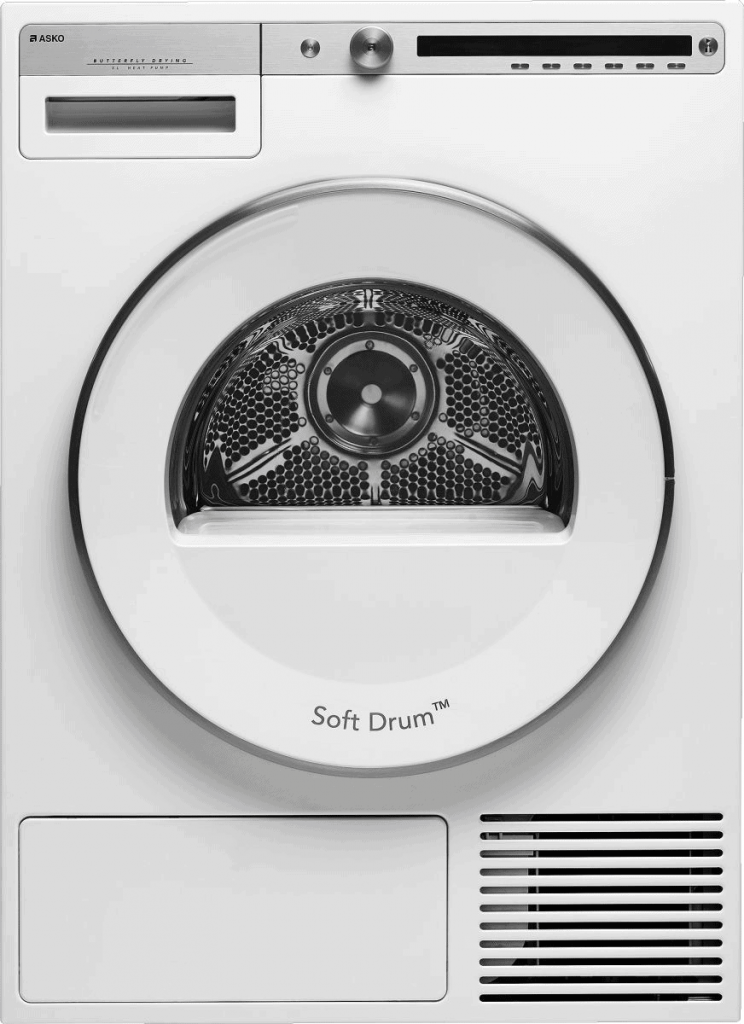 Fuel type: Electric
Estimated Annual energy use: 263(kWh/yr)
Dimensions in inches (HxWxD): 33.46 x 23.43 x 30.4

Extra Dryer Features: Drum light, Wrinkle prevention option, Time remaining display, a filter cleaning indicator
Fuel type: Electric
Estimated Annual energy use: 299(kWh/yr)
Dimensions in inches (HxWxD): 38.69 x 27 x 30

Extra Dryer Features: Wrinkle prevention option, Time remaining display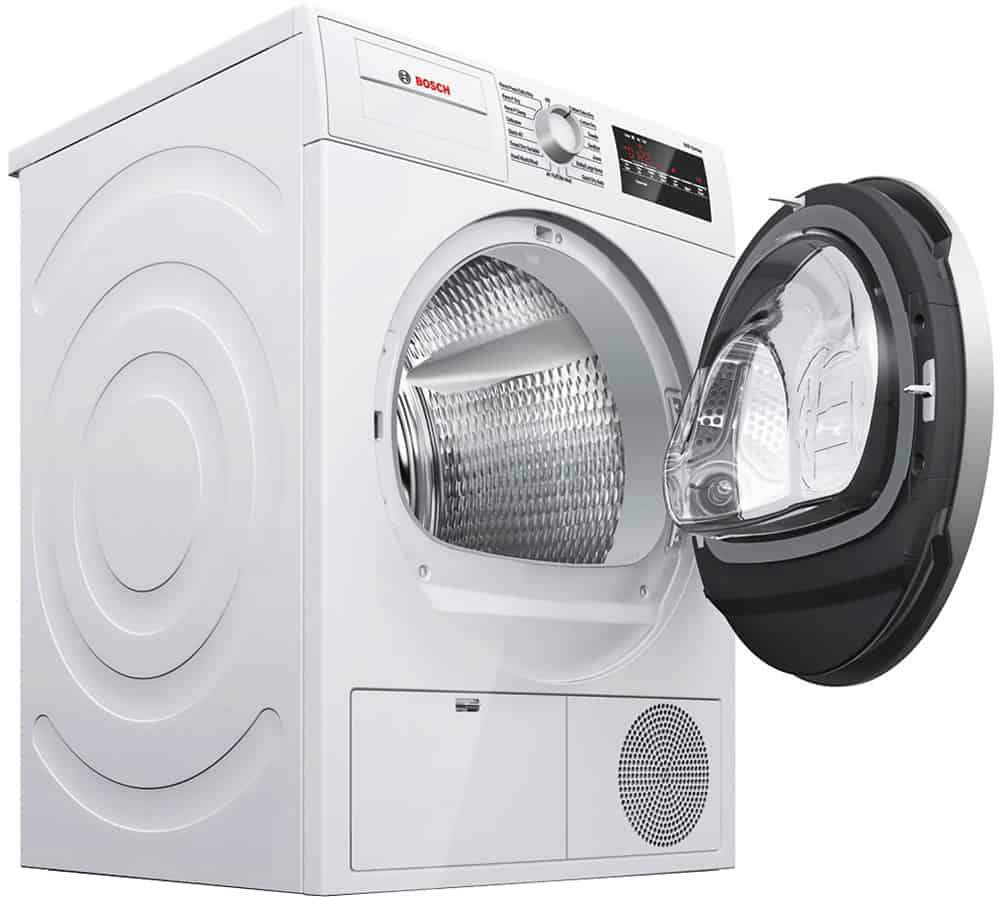 Fuel type: Electric
Estimated Annual energy use: 125(kWh/yr)
Dimensions in inches (HxWxD): 33.2 x 23.6 x 25

Extra Dryer Features: Wrinkle prevention option, Time remaining display, sanitization cycle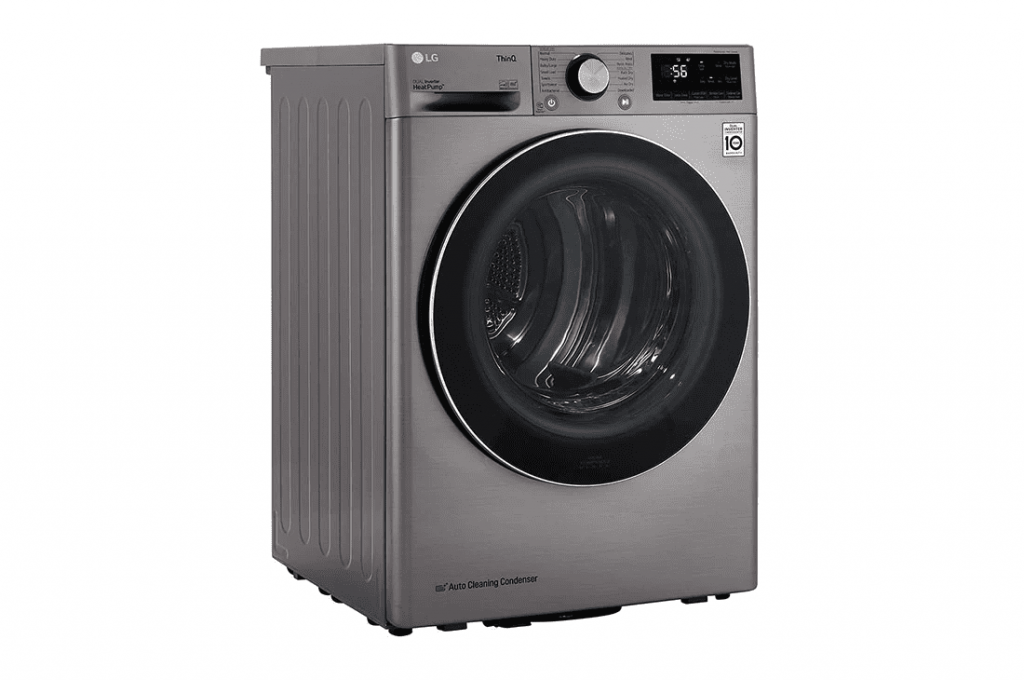 Fuel type: Electric
Estimated Annual energy use: 133(kWh/yr)
Dimensions in inches (HxWxD): 33.5 x 23.63 x 27.25

Extra Dryer Features: Wrinkle prevention option, Time remaining display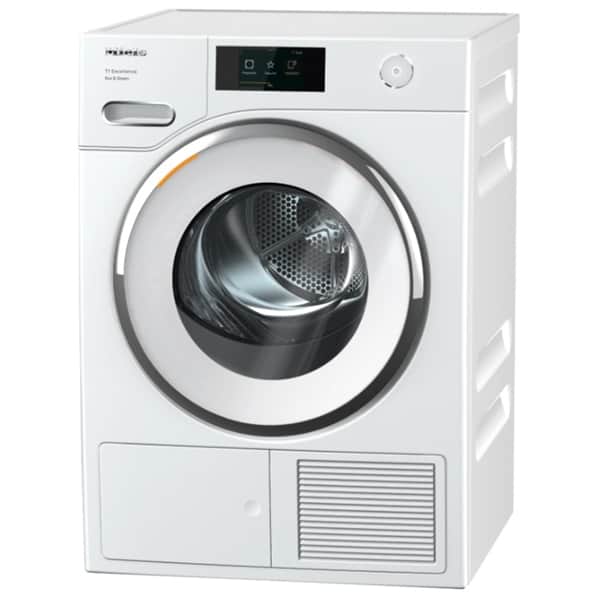 Fuel type: Electric
Estimated Annual energy use: 133(kWh/yr)
Dimensions in inches (HxWxD): 33.47 x 23.46 x 25.31

Extra Dryer Features: Wrinkle prevention option, Time remaining display, a filter cleaning indicator, drum light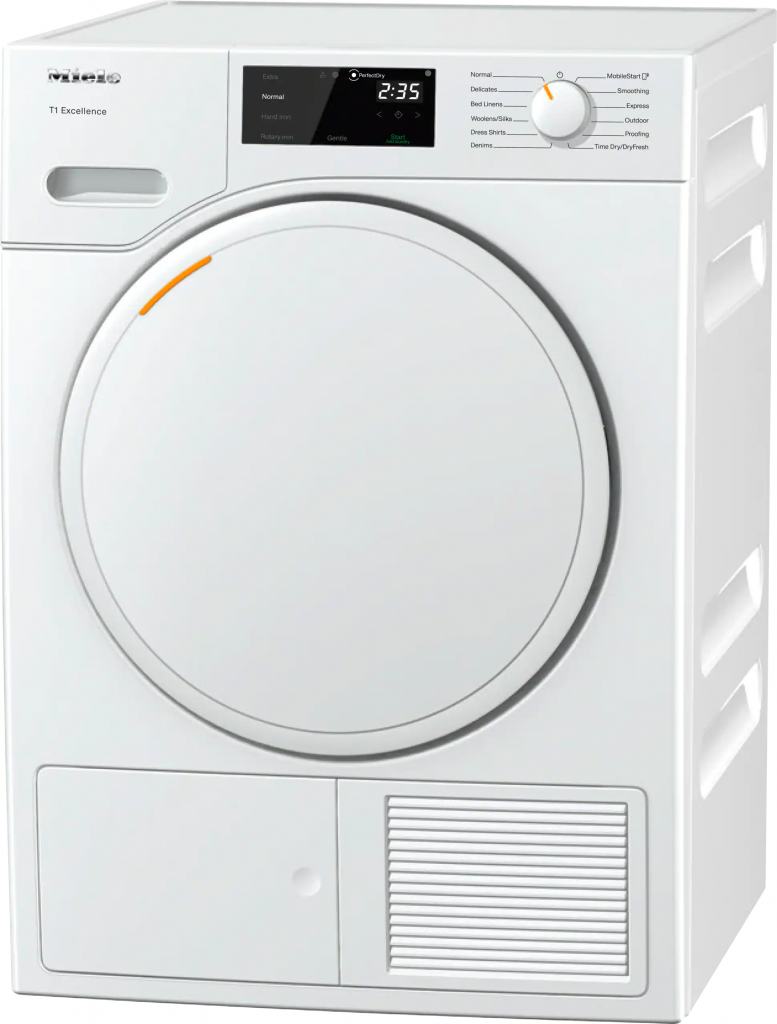 Fuel type: Electric
Estimated Annual energy use: 133(kWh/yr)
Dimensions in inches (HxWxD): 33.47 x 23.46 x 25.79

Extra Dryer Features: Wrinkle prevention option, Time remaining display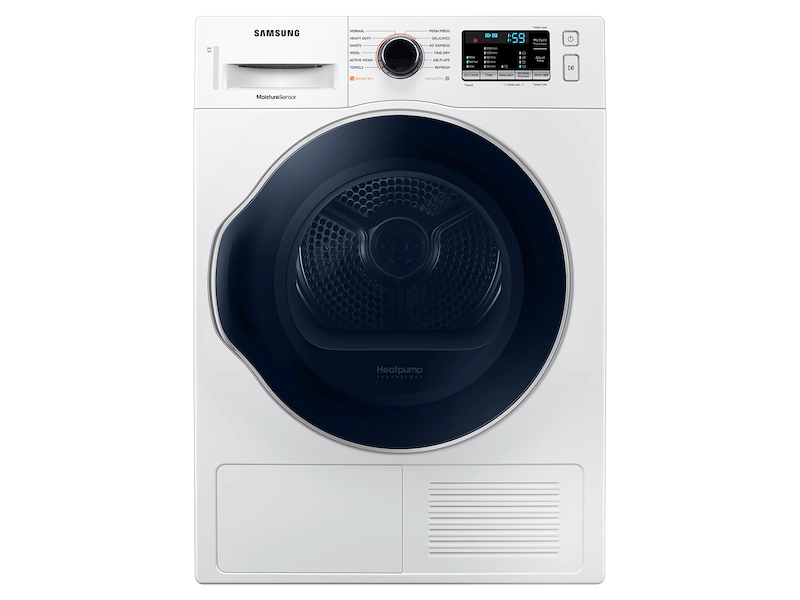 Fuel type: Electric
Estimated Annual energy use: 145(kWh/yr)
Dimensions in inches (HxWxD): 33.5 x 23.6 x 25.6
Extra Dryer Features: Wrinkle prevention option, drum light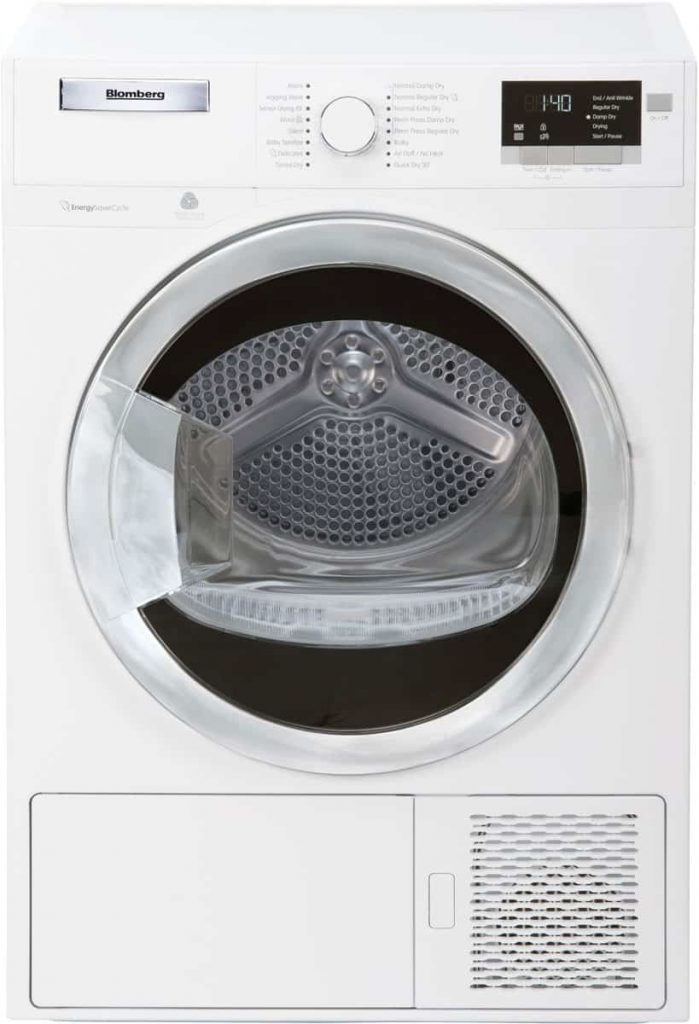 Fuel type: Electric
Estimated Annual energy use: 149(kWh/yr)
Dimensions in inches (HxWxD): 34 x 23.5 x 27

Extra Dryer Features: Wrinkle prevention option, Time remaining display, filter cleaning indicator, drum light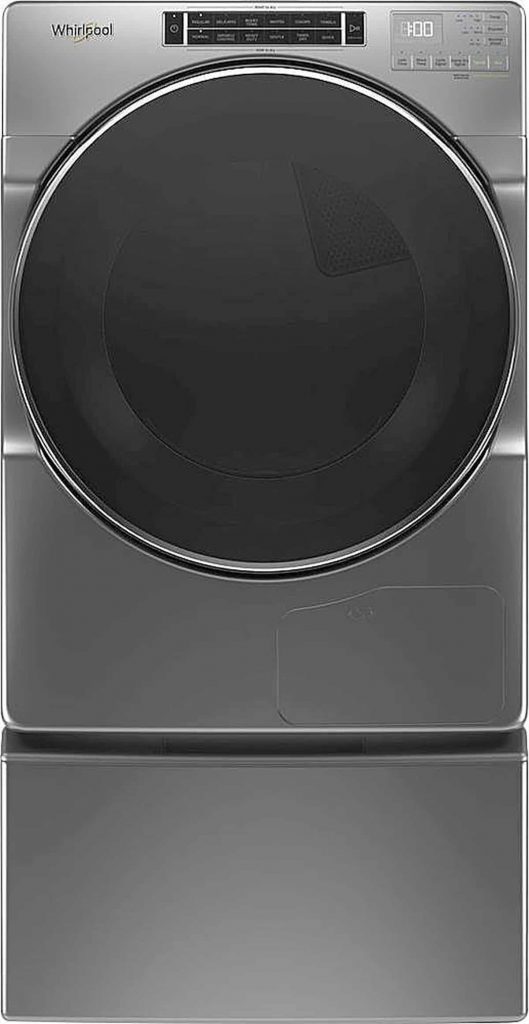 Fuel type: Electric
Estimated Annual energy use: 460(kWh/yr)
Dimensions in inches (HxWxD): 38 x 27 x 31

Extra Dryer Features: Wrinkle prevention option, Time remaining display, filter cleaning indicator, drum light, sanitization cycle, steam cycle
Sources:
Tumble dryer and energy saving