Can You Use Epsom Salts In Washing Machine? (All You Need To Know)
Epsom salt, also known as magnesium sulfate (MgSO4), is a popular home remedy with a wide range of uses from health to cleaning.
The common concern that people like yourself usually have is if the use of Epsom salts can be extended into a washing machine. 
You may be wondering whether Epsom salts will damage your washer and how best you can utilize the salts for your laundry.
Epsom salts will not damage your washing machine when used to clean it. In fact, you'll be glad you did as your clothes come out even cleaner the next time you do your laundry.
In this article, we will explore the potential nuances of using Epsom salt in a washing machine, as well as provide you with instructions in case you want to try it out.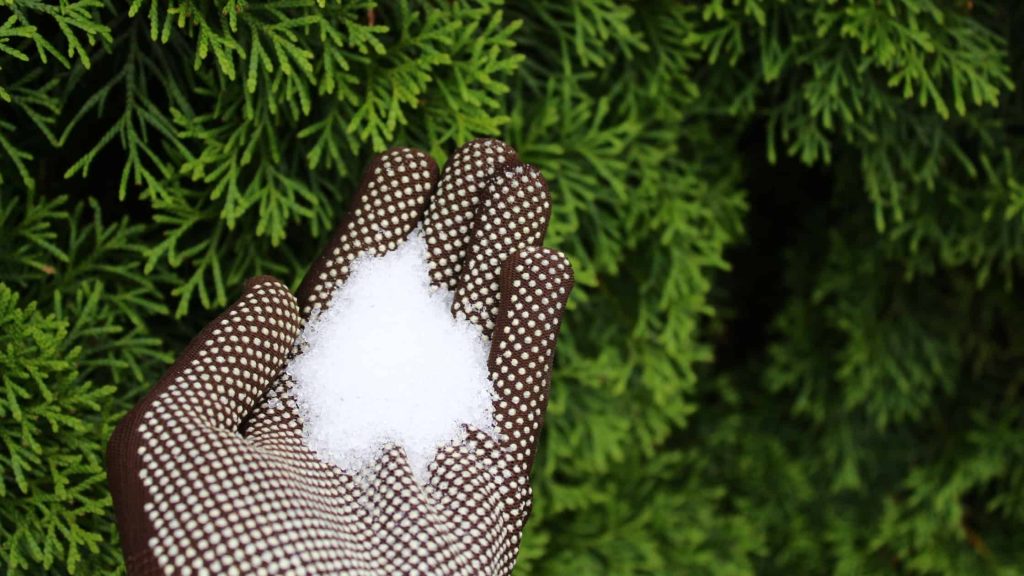 What really is Epsom salt?
Epsom salt is a naturally occurring mineral compound made up of magnesium and sulfate. 
It gets its name from the town of Epsom in England, where it was first discovered in natural spring waters. 
Epsom salt has been used for centuries as a natural remedy for a variety of health issues, including constipation, muscle soreness, and stress, although not scientifically proven. 
It is also commonly used as a natural exfoliator for the skin, fertilizer for plants as well as a cleaning agent.
Can Epsom salt be used in a washing machine?
Now that we know exactly what Epsom salt is, let's address the main question at hand: can Epsom salt be used in a washing machine? 
Epsom salt can be used in a washing machine. It is generally considered safe to use measured amounts, and it can provide some potential benefits for your laundry.
You can use Epsom salts in a washing machine during your routine washer maintenance and cleaning such as running the tub clean cycle. 
Will Epsom salts damage a washing machine?
Epsom salt is generally safe to use in a washing machine, both High Efficiency and regular, but it's best to be used in the right amount. 
Though unlikely, If too much Epsom salt is added to the washing machine, it can build up inside the machine and potentially damage the parts, such as clogging the water inlet valves or leaving a residue on the clothes. 
How to use Epsom salt in a washing machine
As mentioned earlier, Epsom salts can be used in washing machines for cleaning purposes. 
Follow the steps below to clean your washing machine drum or tub using Epsom salts:
Start your washer and choose the highest wash temperature 
Let the tub fill up to level with water 
Pour a cup of Epsom salt and a quart of vinegar into the tub and allow it to agitate (start) for 5-10 minutes 
Pause the cycle and leave it for about an hour 
After that, let the cycle finish and drain the washer.
Epsom salts are helpful for cleaning washers that are 10 years plus and have gotten very dirty.
Epsom salt as a fabric softener (Good or Bad)
You may have seen your friend or relative use Epsom salts as a fabric softener and you may be asking yourself, "is it a good idea to use Epsom salt as a fabric softener, or is it bad for your clothes and the environment?".
Using Epsom salt as a fabric softener can be a good option for those who are looking for a natural and inexpensive alternative to commercial fabric softeners.
Epsom salt can help to soften clothes and reduce static cling. 
It is also a great option for those with sensitive skin, as it is free of harsh chemicals and fragrances that can irritate the skin.
To use Epsom salt as a fabric softener, simply add 1/4 cup of Epsom salt to a load of clothes during the rinse cycle of your washing machine. You can also dissolve the Epsom salt in warm water before adding it to the rinse cycle. 
The salt will be distributed evenly in the water and will help to soften the clothes.
You can choose to add your usual essential oil to get your clothes to come out smelling sweet.
Is Epsom salts a water softener?
When it comes to using Epsom salt as a water softener, it's a bad idea. 
Hard water, which contains dissolved minerals like calcium and magnesium, can cause insoluble salts to form with the components of soap and leave mineral deposits on surfaces, including clothes. 
Adding Epsom salt to the water, which is already high in magnesium, would only make the water's hardness worse. In fact, it is known that Epsom salt increases water hardness.
Additionally, many modern laundry detergents contain ingredients that combat the effect of hard water, or do not themselves form insoluble magnesium or calcium salts, so adding Epsom salt would not be necessary.
It's also worth noting that the "slippery" or "soft" feel that Epsom salt gives to bath water when added, is just a skin sensation and has nothing to do with actual water softness. 
Using Epsom salt as a water softener is not a viable solution for softening water as it can actually contribute to the problem of hard water, rather than solve it and it's not necessary with the modern detergent that already contains hard water solution.
Check out other helpful articles on our blog: